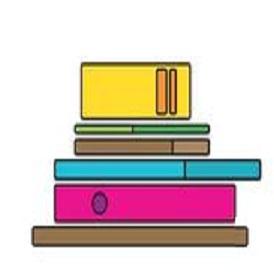 Image from eventbrite.com.au
Supporting children with Foetal Alcohol Spectrum Disorder at School
WORKSHOP FOR TEACHERS & EDUCATION ASSISTANTS
Presented by Robyn Williams—PhD candidate
Are you working with students who behave in challenging ways and may have FASD?
This interactive workshop will help you see through the eyes of a child with FASD, so you can better understand their unique needs and provide a learning environment with opportunities for success.
About the Presenters:
Dr Amanda Wilkins— is a Developmental Paediatrician practicing through her private clinic at Walcott Child Development Clinic. Amanda also works within the WA Child Development Service and represented this service in co-authorship of the WA Model of Care for FASD, Child and Youth Health Networks (2010). She has completed specialist training in community child health and a Master's degree in Public Health. She is an honorary Research Fellow with the Alcohol and Pregnancy and FASD Research Group at the Telethon Institute for Child Health Research and an adjunct senior lecturer with the School of Medicine and Dentistry, University of Western Australia. Amanda has been an Associate Investigator and co-author for the Australian Guide to the Diagnosis of FASD (2016).
Robyn Williams (PhD Candidate)—is a Nyoongar woman with a degree in Sociology and Master of Arts. Currently in her final stage of a PhD about FASD in the South West region of WA, Robyn has presented in Australia and Internationally. Robyn's work in FASD recognises the critical importance of the inclusion of cultural protocols and approaches in all work undertaken in Aboriginal Communities.
Location: East Kalgoorlie Primary School
Time: 9-11am
THIS WORKSHOP HAS BEEN FUNDED BY THE NON GOVERNMENT CENTRE SUPPORT FOR NON-SCHOOL ORGANISATIONS PROGRAM (NGCS)
246 Views - 17/03/2018 Last update
Nearby hotels and apartments
4 Mafeking Street, Kalgoorlie, 6430, WA, Australia