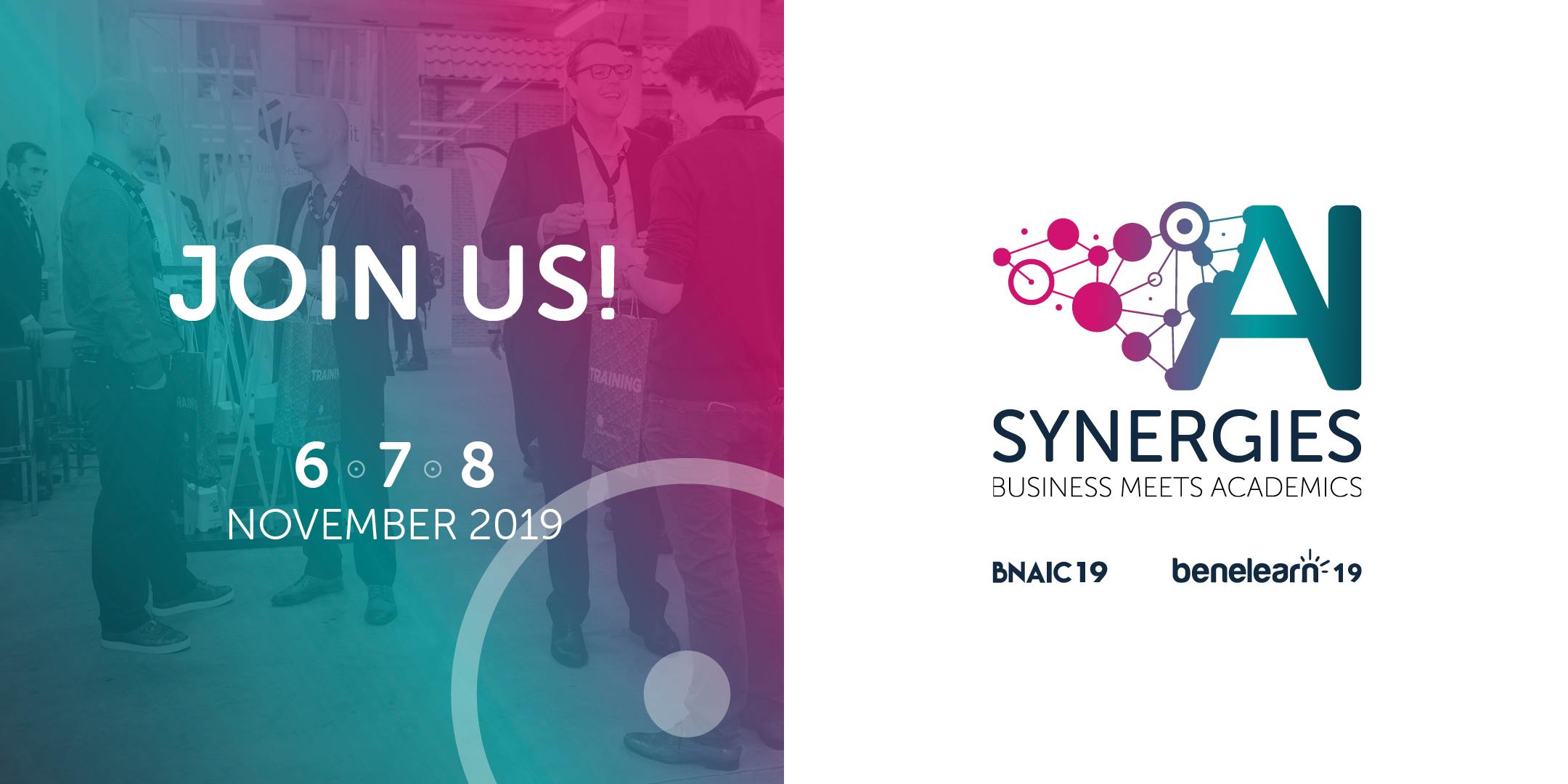 Image from eventbrite.com
The emergence of intelligent systems is unseen. New technologies such as machine learning and robotic processes created a new era in which increasing productivity and artificial intelligence are key. AI Synergies stimulates a cross-pollination between businesses & academics by bringing the whole field of AI-specialists together.
For visiting companies and academics, this is a unique opportunity to get connected and stay updated on the latest evolutions in AI. Share knowledge about intelligent systems related enables including protection processes, policies, organisation, skills, awareness and regulations. Explore tools and techniques that support the complete artificial intelligence building process.
Academics are encouraged to join the business sessions, and vice versa.
Day 1 (November 6th) – B2B
Companies will present new technologies, approaches, methods and useful cases.
Day 2 (November 7th) – B2A & A2B
Day 2 is all about the cross-pollination between business and academics. Companies will interact one-on-one with students and academics. Students will present new projects and ideas as well.
Day 3 (November 8th) – A2A
The focus will be on seminars by experts, research presentations, posters, projects and demonstrations.
738 Views - 09/11/2019 Last update
Nearby hotels and apartments
60A Rue des Tanneurs, Bruxelles, 1000, Bruxelles, Belgium