Practical details:
Price: 1,000€ (VAT excl.) for the 2 days
Included: Workshop, breakfast, lunch and drinks
Max. number of participants: 15
Place: Brussels, nearby the metro station Petillon (less than 20 min from the city center by Public Transportation)


WHAT IS THIS ABOUT
This bootcamp is designed to teach the essence of the UX and Design Thinking.
---
DAY 1 (9am - 6pm) - Build better products with UX
You will learn the main principles of UX design, methodologies and tools to build meaningful and User-Centred products. With UX you will help your organisation to foster empathy, collaboration, creativity and alignment, which result in better experiences and outcomes for the end user.
What will be covered
With small groups discussions, hands-on instruction and practical exercises, the bootcamp participants will:
- identify and prioritise business needs
- uncover the human needs by understanding and empathising with users
- map the user needs with business goals
- ideate concepts by creating wireframes and prototypes
- validate ideas with users thanks to different testing methods
---
DAY 2 (9am- 6pm) - Innovate smartly with Design Thinking
As an extend you will learn Design Thinking, as a next step of the process. It will give you tools to uncover and solve problems by placing the users needs at the centre. Effective, customer-centric solutions hit the overlap between customer desirability, technical feasibility and business viability.
What will be covered
Using practical workshops and by collaborating in small groups you will learn:
- learn the basic concepts and principles of Design Thinking
- use methods including observation & interviewing techniques
- framing and exploring the problem
- gain experience in co-creating concepts and validating them with users
- apply the double diamond design thinking approach to divergence and convergence in short cycles
---


TRAINER - KAROL DULAT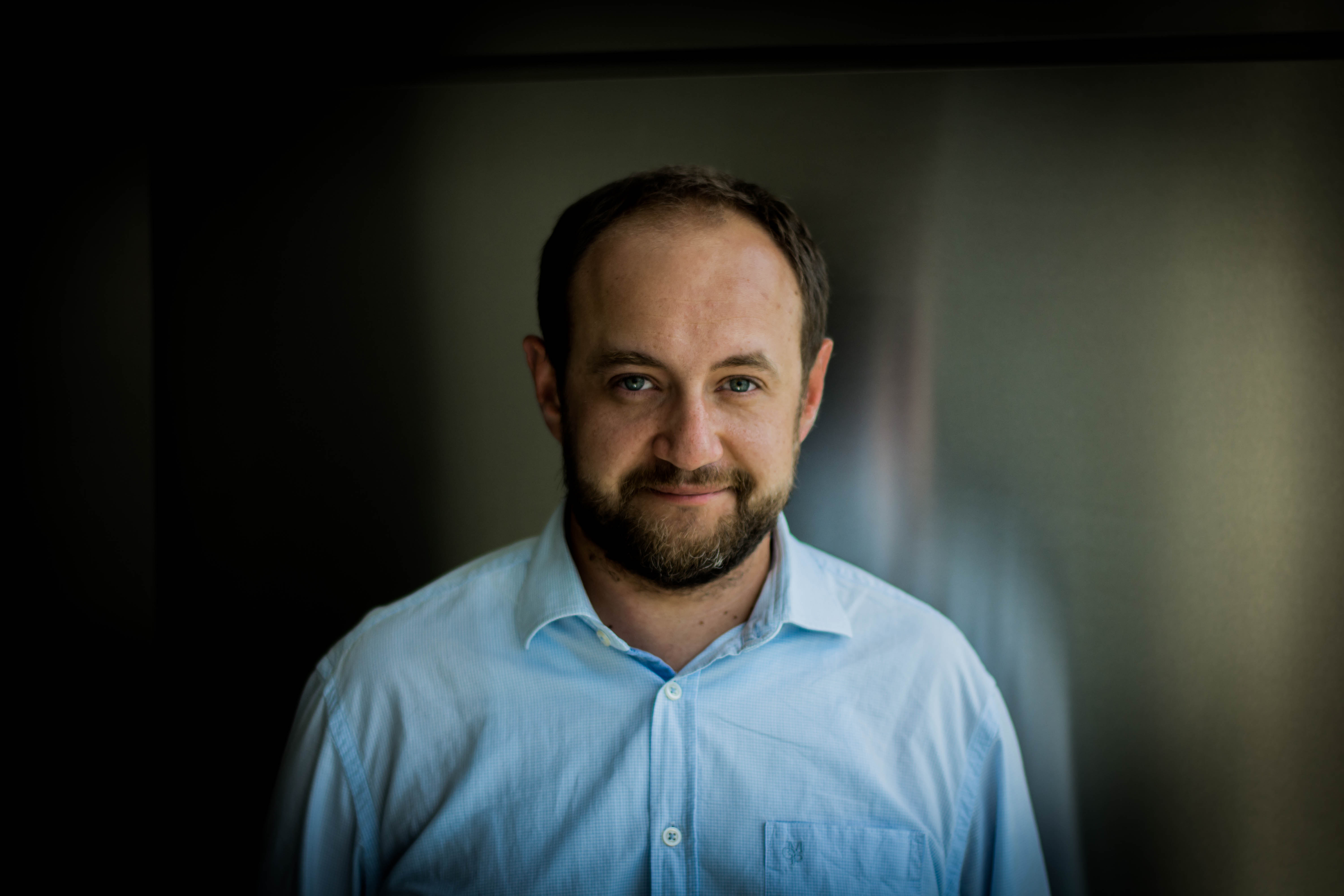 Karol Dulat is a Product and Service Designer. Within 15 years of experience, he's worked for companies like Mars Inc, NASA, The Washington Post, Time-Warner, Yellow Pages, Proximus, BNP Paribas Fortis, Hello Bank or Keytrade.
As Head of UX at Movify, Karol is responsible for organization-wide UX direction, teaching younger professionals and helping other designers build meaningful and creative solutions.
Karol believes in responsible design and advocates for design ethics. He plans to continue his cross-cultural design wanderings also as a speaker at international events.
More info: https://www.linkedin.com/in/karoldulat/