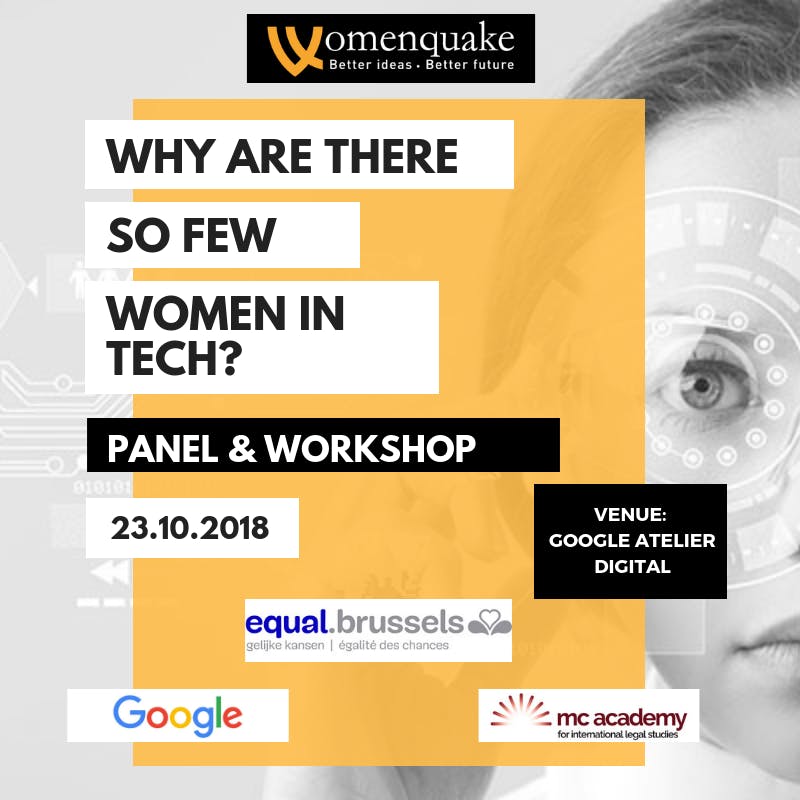 Image from eventbrite.com
In most countries, there are fewer women than men who tech. Why? In this session, we will explore the reasons for the exclusion of women in tech world and how we can change that.
The struggle to change the destructive mindset and narrative must continue!
Workshop:
Iam Remarkable Workshop by Google:
The 60 minute workshop will highlight to participants the importance of self promotion in their careers and provide them with the tools to start developing this skill.
Panel:
Moderator:
Eleanor Linsell, Diversity Ambassador, Google Brussels
Panellists:
Cheryl Miller, Founding Director of Digital Leadership Institute,
Khadijat Zahrah Abdulkadir, Founder of Digital African Women,
Dr Marie-Francine Moens, Professor of Computer Science at KU
Leuven University,
Hanan Challouki, Partner at Allyens.
More details HERE
2088 Views - 24/10/2018 Last update
Nearby hotels and apartments
Cantersteen 10, 1000 Bruxelles, Belgium