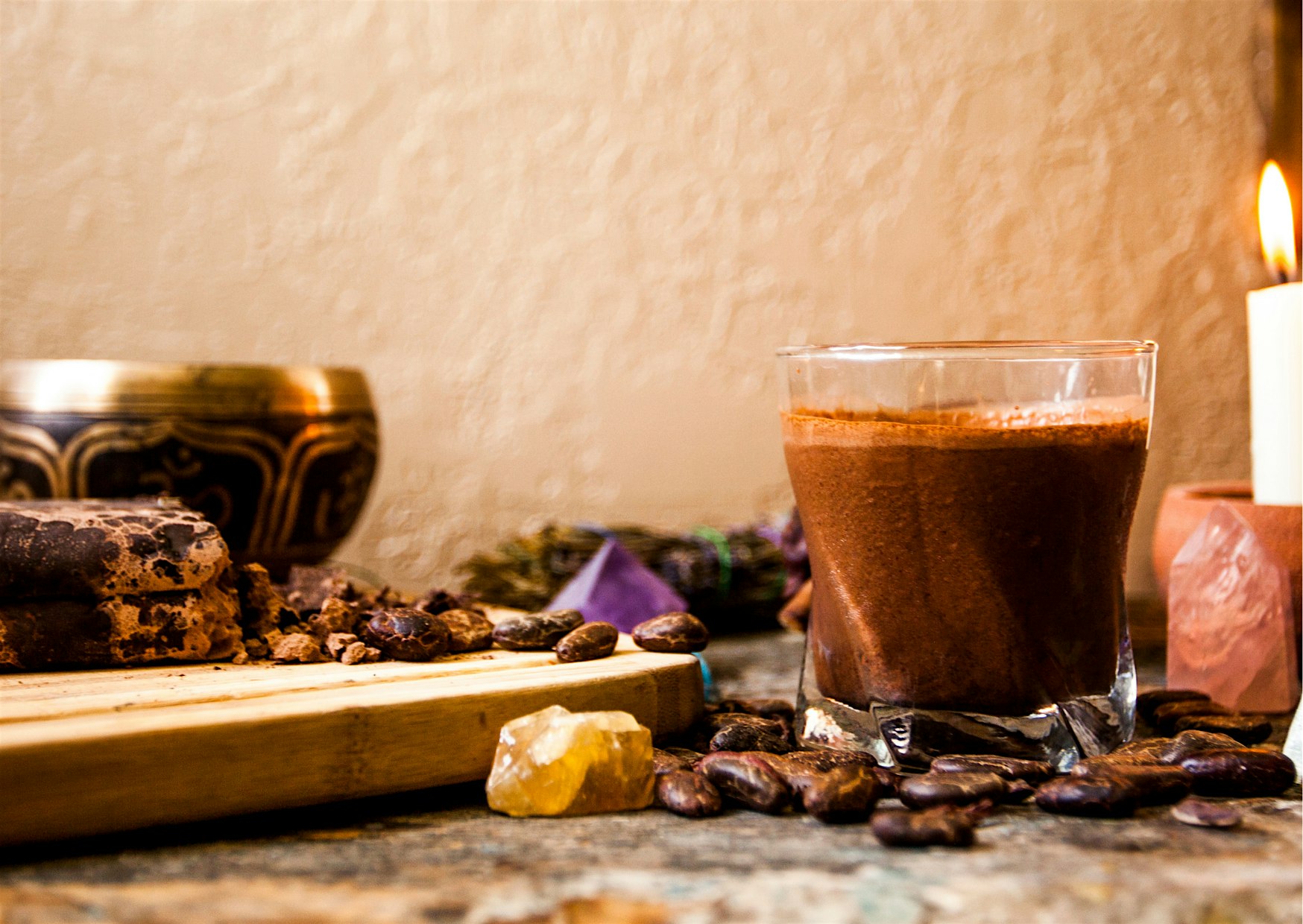 Image from eventbrite.co.uk
Join us in beautiful Charlotte Pratt memorial hall where we will create a nurturing and safe space to connect to our hearts.
In this 'created with love' event, we will be offering you space for all of that and more. A New Moon has always been the time people set intentions for what they'd like to manifest into life... this is the perfect opportunity to get together with other lovely souls and enjoy harnessing this powerful and collaborative manifestation energy.
What to expect from this event:
You do not need to already know what you want to set intentions for, just bring yourselves and an open mind, and we will help you to uncover whats most important to you
You will get to mindfully and joyfully partake in drinking the most heavenly Cacao.. It is not chocolate like you know it, but packed full of alkaloids and stress boosting goodness, and contains anandamide - (the bliss chemical).
After your Cacao and Journalling, you will get to snuggle down (like being at an adult sleepover), for a magical, healing and rejuvenating Sound Bath with the Gong and Tibetan Signing Bowls
You'll finish the evening in gentle relaxation, chatting with your neighbour or in happy contemplation, pulling a card from the oracle decks with herbal tea and yummy gluten free treats.
We so look forward to sharing this magical time with you
Penny & Monica
Contraindications for Cacao: This event is not recommended in the 1st trimester of pregnancy. if you are taking SSRIs or antidepressants let us know as you may need a reduced dose. Please advise if you have a heart condition or epilepsy.
1442132 Views - 05/12/2021 Last update
Nearby hotels and apartments
Chavey Down Road, Winkfield Row, RG42 7NY, England, GB