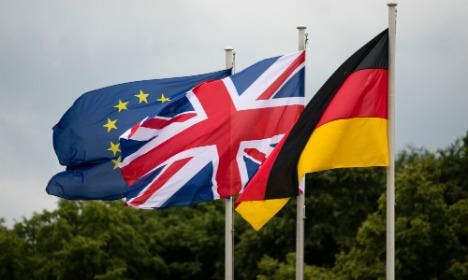 Image from eventbrite.com
The impact of Brexit not only on Germany, but also on Germans living in the UK may be considerable. There are more than 100,000 Germans living in the UK – many of whom are young and uncertain about their future. Generation Brexit is offering a platform for Germans to come and debate the impact of Brexit on Germany more generally, and upon their own futures. A group of Germans from academia and the private sector will engage in an interactive and interesting discussion. Each will speak for 15 minutes before the discussion opens up to the audience. This will take place in English. Whether you have clear plans on what the relationship between the UK, Germany and the EU should be after Brexit, or whether you still are unsure, join us in the discussion at the event and on the Generation Brexit platform!
If you are keen to join the platform discussion during the event, please come ready with your laptop. You can set up your account in advance here.
Discussion leaders:
Waltraud Schelke, LSE European Institute
Sebastian Diessner, LSE European Institute
John McStravick, VP Agora think tank
Leopold Traugott, Open Europe
Moderator:
Sara Hjeltnes, Generation Brexit
681 Views - 02/05/2018 Last update
Nearby hotels and apartments
New Academic Building (LG), London, United Kingdom