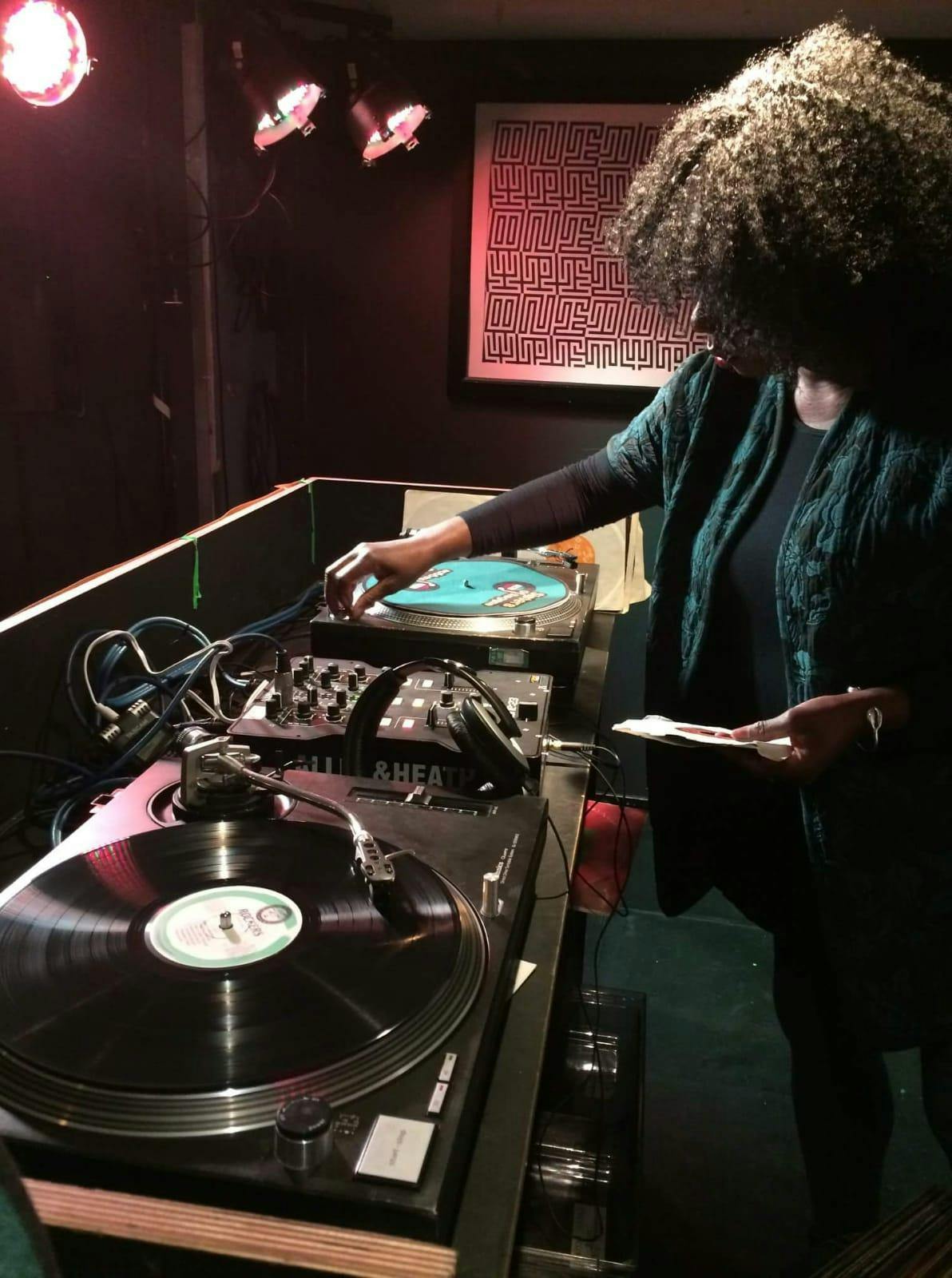 Image from eventbrite.co.uk
Join us for a unique set from woman-led sound system stalwarts, Nzinga Soundz, who share their reasoning with a DJ set featuring vintage roots reggae, soul and lover's rock.
The Jamaican sound system, with its dub echoes and lyrics of resistance speaking over and through - rather than back to - colonial linguistic schooling, is driven in part by narratives of migration and displacement. Sound system cultures link subjects from the diaspora to generate new social formations, transforming colonial relations of itinerancy and migrancy into forces of sonic, creative resistance.
For In formation III, veteran female DJ duo Nzinga Soundz join the evening celebrations with a DJ set of vintage roots reggae, soul and lover's rock. Their politics of consciousness-raising attends to the necessity for the ways discourses, actions, assemblies and coalitions interconnect across continents and across generations.
Information III is a discursive platform emphasising collective production and learning, and forms of sociality. This expansive series of presentations, workshops, performances and participatory events is collaboratively organised by the ICA curatorial team and staff members.
---
300 Views - 16/09/2018 Last update
Nearby hotels and apartments
The Mall, London, England, United Kingdom