ITALY YOGA RETREAT 23-30 MAY 2020

THE LOCATION:
WELCOME TO ITALY

What are your body and soul yearning for?

When was the last time you gave yourself a week to simply enjoy this beautiful life?

If you are seeking to reset and realign with the calm and joy that is inherently yours, gift yourself this special week of yoga, meditation, and self-discovery - immerse your senses in Mother Nature's splendour on a retreat nestled in the heart of the Sabine Hills, Italy.

Simply arrive, unplug, and experience the shift from hectic to calm, quiet, coming back to your centre
Prepare to be enchanted every day by the gorgeous rolling hills of the Umbrian countryside during your yoga retreat. Located only an hour from Rome, but a world away from the hustle and bustle of the city. Two beautifully restored 17th Century stone buildings overlook an incredible panorama of olive groves and fruit trees. The grounds are lush and abundant, with a natural spring, gardens, lily pond and swimming pool. The setting is peaceful, rustic and magical.
There are three terraces with stunning views for relaxing and watching the amazing sunsets every night. We will have our delicious meals from one of these terraces. Within the grounds next to the olive groves there is a gorgeous and spacious open-air yoga platform designed by the architect Marco Antonini, with stunning & panoramic views of the rolling Italian landscape. There is also an indoor converted yoga room, with large windows over looking the hills & trees.
Yoga twice daily, nutrient-dense vegan/vegetarian home-cooked meals, mindful meditation, being fully immersed in lush nature…a complete, whole, blissful and rejuvenating yoga retreat experience.
A soul filled retreat where we come together from all walks of life and leave as life-long friends. You can expect a week of mindfulness through yoga in the midst of untouched Italian countryside, taking time out to connect with others and hit the reset button.
My intention on creating this yoga retreat is to challenge, deepen and progress your yoga practice whilst also allowing you plenty of time during the day to relax, reconnect and explore this magical place, surrounded by nature.
Nourish your body, mind and soul with a week of yoga, meditation, healthy organic food and reconnecting to yourself in nature.
typical schedule…
An example of a your typical day in Italy:
0700 tea / coffee
0730 sunrise meditation & dynamic yoga outdoors
09.30 nourishing breakfast
1030 your free time - massages, walks, find a cosy spot, read a book, chill by the pool or do absolutely nothing
1300 lunch on the terrace
1630 blissful evening yoga
19.00 delicious vegetarian / vegan dinner & sunset
You will sleep well knowing you have another day of yoga, adventures and fun ahead.
WHAT'S INCLUDED:
Everything you need for a wonderfully revitalising & stress free week is included with:
7 nights stay in this enchanting villa
(view room options)
nourishing vegetarian/vegan meals for breakfast, lunch, dinner as well as tea, coffee, herbal tea
2 yoga practices & meditation daily - energising Vinyasa in the morning and relaxing Yin in the afternoon
1 x afternoon workshop answering any questions you may have, how to establish a practice at home, tips for your yoga & wellbeing progress/journey
all yoga equipment including mats, blocks, straps & bolsters.
welcome gift & opening welcome circle on arrival day
mesmerising sunsets, new friends, reconnecting to your inner self, beautiful memories …. things money can't buy
WHAT'S NOT INCLUDED
Flights, airport taxes & travel insurance
Transfers to & from airport (I will help arrange this)
Friday evening dinner out at local town & additional activities ie massages and day trips.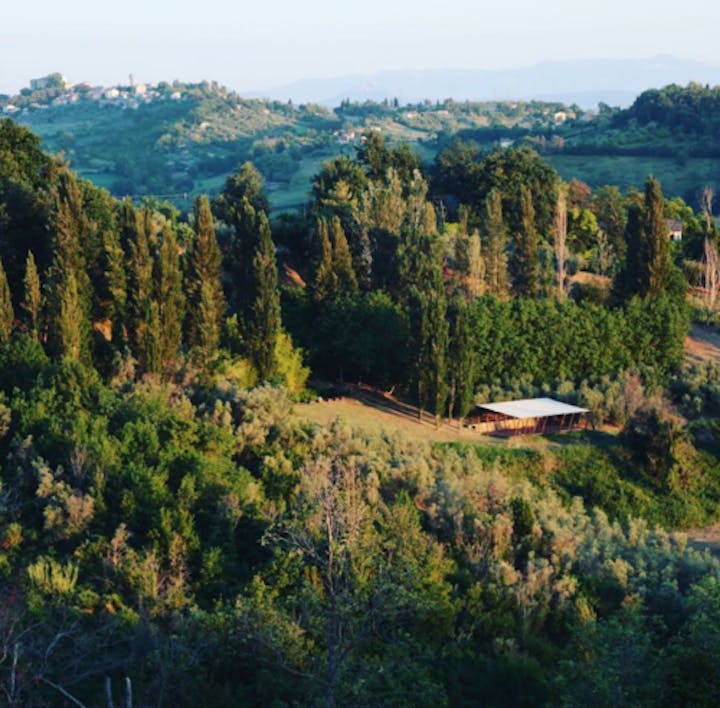 everything you need…
…and more:

- a half term week & only 4 days off work as

Bank Holiday falls on Monday 25th May 2020

- monthly payment plan available & starts from only £62.50 a month! That's only approx £15 a week!

The earlier you book, the better!

- all yoga equipment like mats on site, & 3 meals a day included!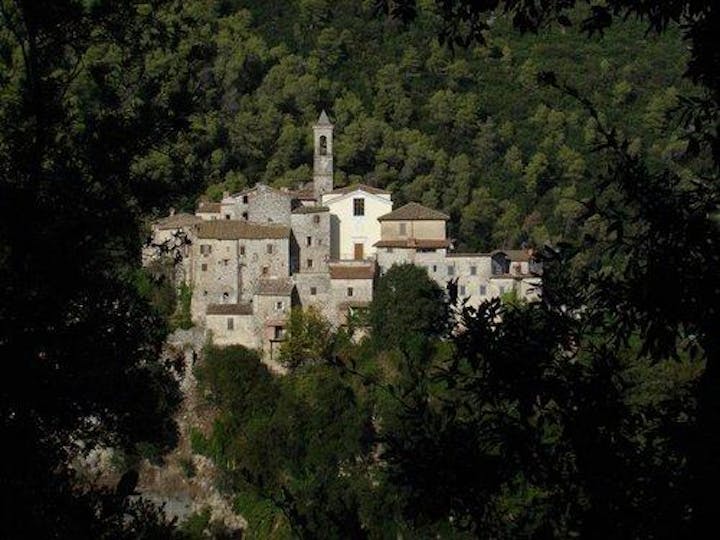 There will be plenty of space for alone time around the estate during the retreat even if you are sharing a room with your new friend. Bask in the sunshine by the pool, or explore the estate's garden or olive grove. Make yourself a cup of tea from our tea station by the pool (or fresh herbs from the herb garden) and pick your favourite hammock or choose from 3 beautiful terraces to relax in. You will enjoy stunning views on these terraces - the perfect spot for breathtaking sunsets, and where we will be enjoying our delicious meals. There is also an indoor converted yoga room with large windows overlooking the hills & trees.

The property is peaceful and beautiful, offering a haven for relaxation and rejuvenation.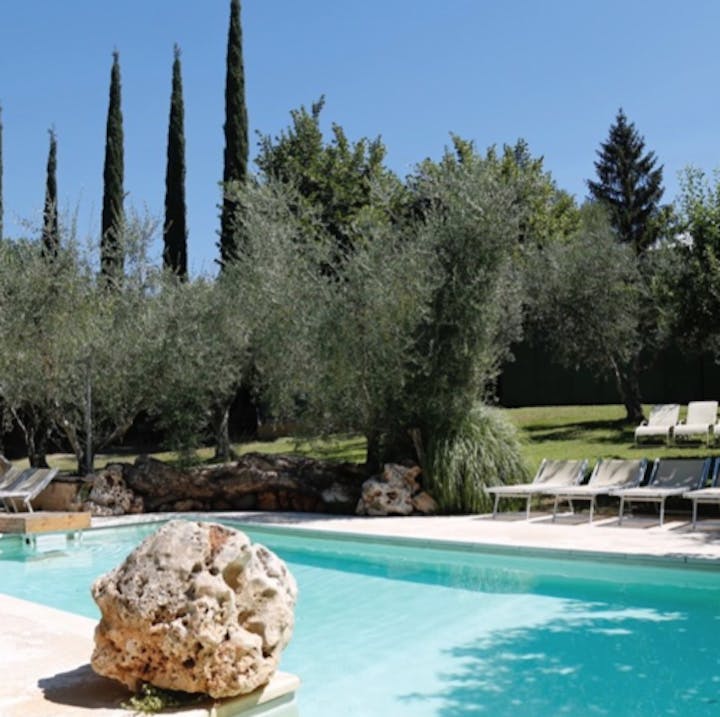 nourish your body…

It feels soooo good to start each day outdoors breathing in fresh air. We start each morning with meditation & energising hatha/vinyasa flow on the open air wooden yoga platform, surrounded by lush, unspoilt nature. The morning practice will gently open the body and attune the mind to breath, moving and building into a dynamic sequence.

We will meet again late afternoon for a gentle & relaxing yin yoga practice.

This retreat is suitable for all levels of ability. This may just be what you need to help kickstart your yoga & wellbeing journey today!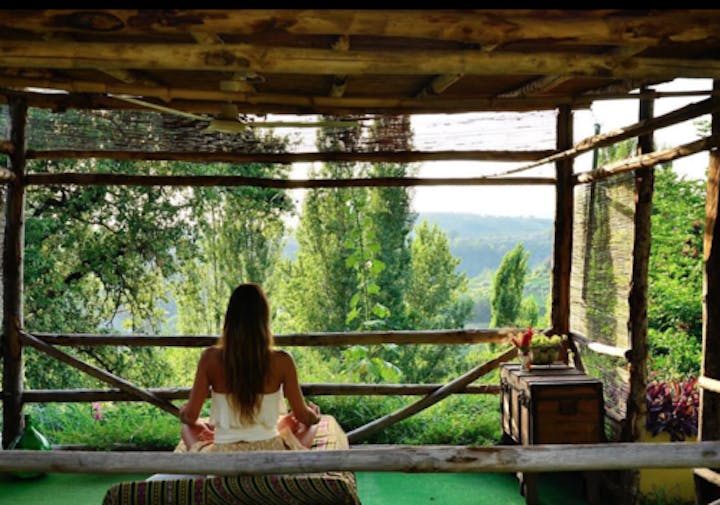 nourish your soul…

For a whole week, you won't have to think about shopping, cooking or what to eat. Indulge in delicious, nutritious dishes using only the finest and freshest local produce, provided by an excellent chef using the estate's own produce from the garden.
Food allergies and other specific dietary requirements can be catered for. Meals are vegan/vegetarian.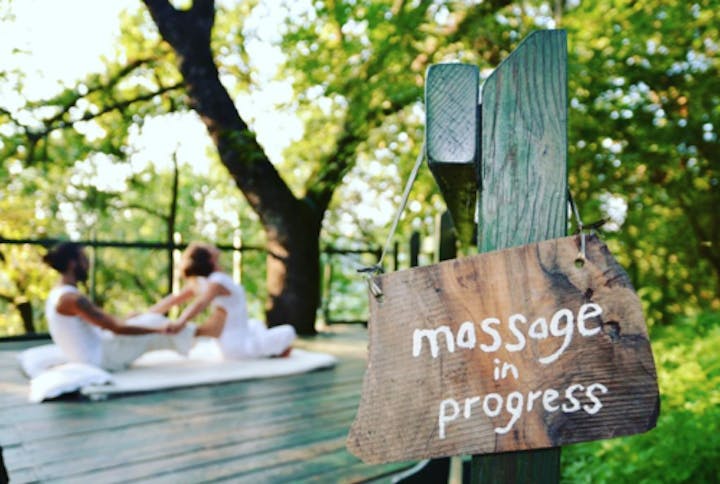 Nourish your mind…

The grounds provide plenty of areas to relax and restore, from the beautiful outdoor lounge area to the hammocks and swings amongst the nature.
The atmosphere is laid back, tranquil and peaceful.
You are here for a reason…

Everybody from all fitness levels are welcomed. Whether you are new to yoga or well established in your yoga practice, you will find what you need with this retreat.

This retreat is also ideal for meeting like-minded people and making new friends, coming together to find new inspirations and to share exciting new adventures. Partners, friends or family not involved in yoga are also welcome to come along for the journey.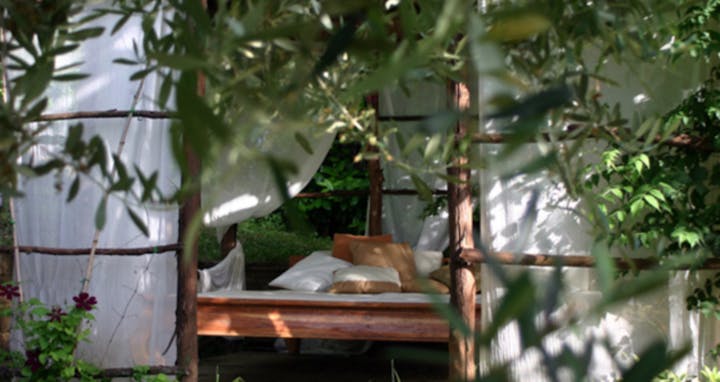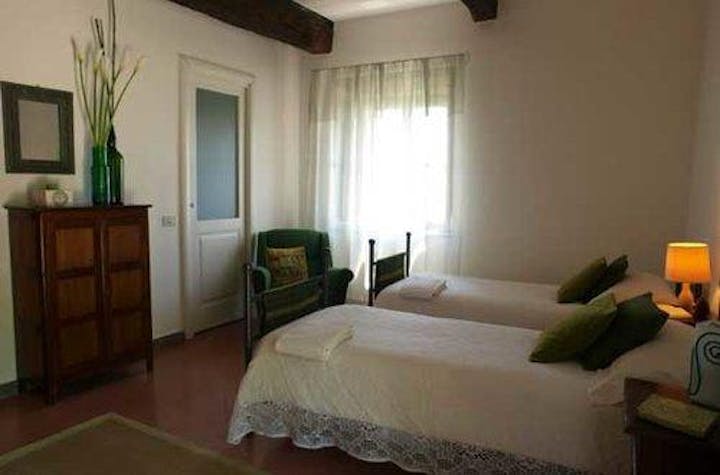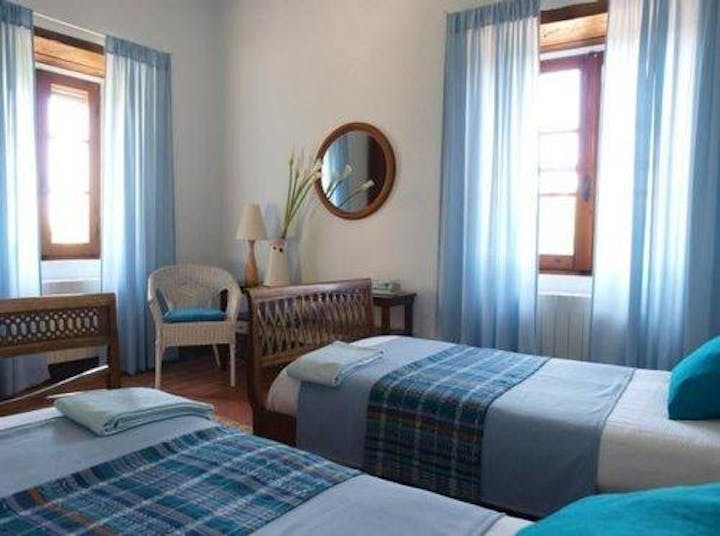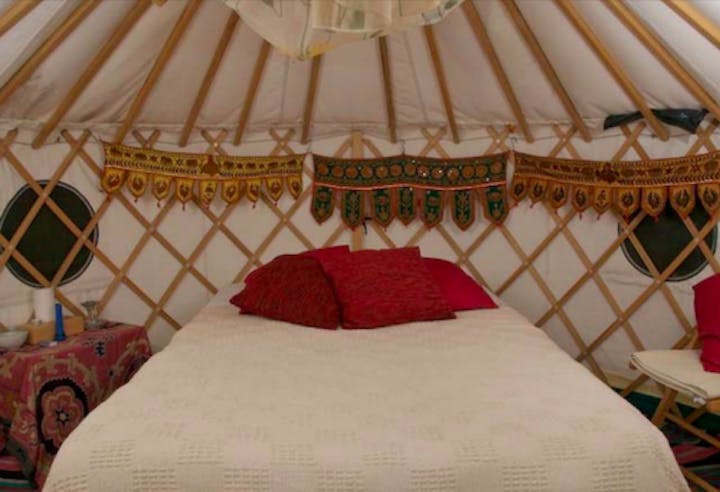 EN-SUITE ROOMS

Every room is unique, designed in a simple, natural style, combining old and new. Furnishings and fabrics complement the buildings and their natural surroundings. Beds can be arranged in double or twin.
SHARED BATHROOM

Every room is unique, designed in a simple, natural style, combining old and new. Beds can be arranged in double or separated to twin beds. You share a bathroom with 1 other room.
YOUR OWN YURT

The yurts are outdoor tents (circular, almost 3m diameter and made of waterproof canvas) with a bed and bedding inside. Comfortable and clean, please note that they can be hot during the day in the sun and pleasantly cool at night. There is no electricity inside - just simple solar lighting, so are suited to those who like 'comfortable camping'.

The toilet is about 60m away and there are 2 outdoor warm showers to share with 2 other yurts.
THINGS TO DO:

You could very easily while away for a week of deep rest and rejuvenation here - relaxing by the pool, having a massage treatment, finding a quiet spot for a read or taking a walk in the stunning natural surroundings. There are lovely walks directly from the estate.
The area is rich in sites of historic and natural beauty. Torri, a medieval village with barely 1000 residents, is about 3km away (40 minutes walk). Only 10 minutes drive away, Casperia is a charming medieval hilltop village where we will explore & have dinner on the Friday evening.

Optional day trip to waterfalls, or culturally rich hill town of Orvieto (an hour away) can also be offered during the week. For those who wish to spend time in the area before or after the retreat, the beautiful La Torretta in the historic centre is a stunning family run B&B.
Interested in booking your spot on the retreat or have a question? I am happy to help answer any questions you have about room options, travel plans or anything to do with the retreat.