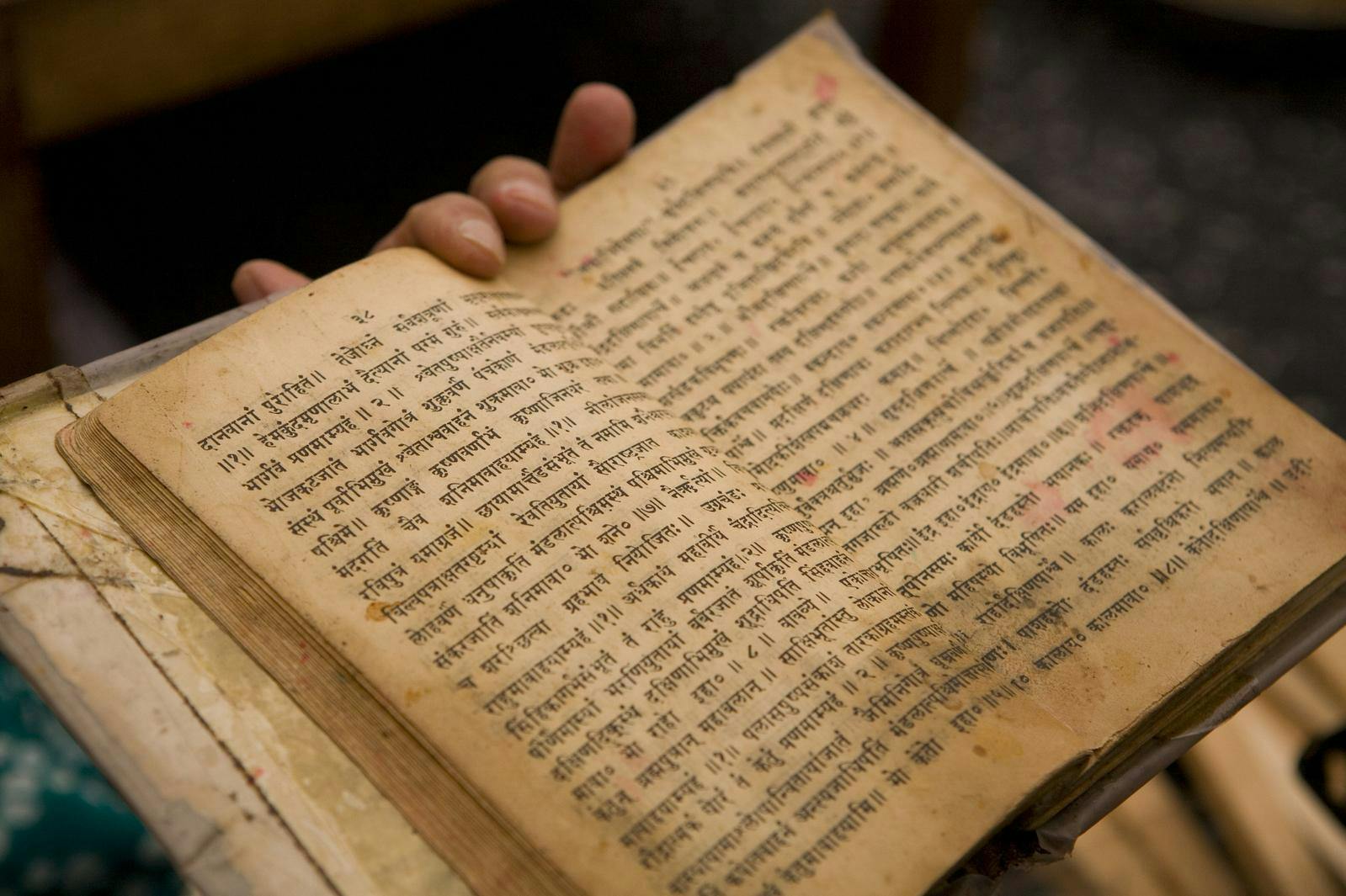 Image from eventbrite.co.uk
Sanskrit is one of the 22 languages listed in the Eighth Schedule of the Constitution of India. In present days, It continues to be widely used as a ceremonial and ritual language in Hinduism and some Buddhist practices such as hymns and chants.
Sanskrit is the primary liturgical language of Hinduism; the predominant language of most works of ancient India as well as some of the principal texts of Buddhism and Jainism. Sanskrit, in its various variants and dialects, was the lingua franca of ancient and medieval India. The body of Sanskrit literature encompasses a rich tradition of philosophical and religious texts, as well as poetry, music, drama, scientific, technical and other texts.
Warm welcome to an introduction to the rich traditions of sanskrit by Ms Veenu Soni. Ms Soni is a Teacher of Indian Culture at the Embassy of India to Sweden. She is well versed in Indian Classical Yoga, Sanskrit Mantra Chantings, Indian Philosophy and Marma Therapy.
Drinks and snacks will be served from 17.30 - the lecture starts 18.30. The entrance fee is 100 SEK, which includes drinks and snacks.
505 Views - 28/11/2018 Last update
Nearby hotels and apartments
Södermannagatan 50, Stockholm, 11665, Stockholms län, Sweden