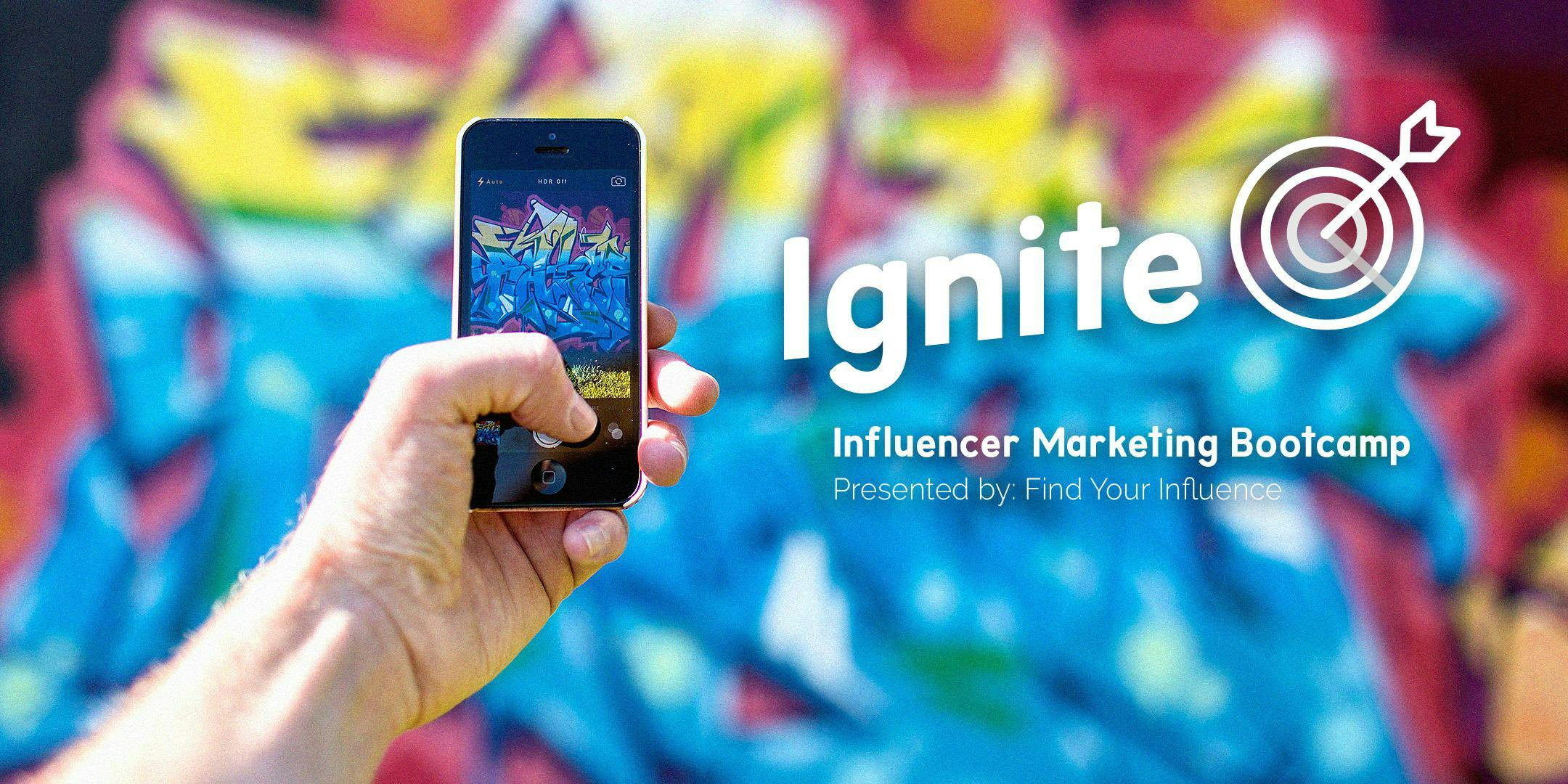 Image from eventbrite.com
No two digital marketing campaigns are the same. Smart marketers like you are looking for a deeper, more authentic connection with buyers.
Maybe you've dipped your toe into influencer marketing. Maybe it's a new idea for you. Join Find Your Influence in 2019 when we bring together brands and agencies for a series of conversations around influencer marketing.
This isn't "just another marketing conference". We built this event hand-in-hand with our leadership team in order to create a day-long learning event that not only makes you a better marketer but equips you with an understanding of how you can affect the bottom line in a new way.
At Find Your Influence, our verteran marketers do the heavy lifting so you can discover influencers, manage campaigns, track metrics, win and repeat. Ignite your enthusiasm for turning the the internet's most powerful voices into your marketing machine.
AGENDA
9:00 -9:15
Introductions
9:15 - 10:00
Guaranteed Results Drive Metrics that Matter
10:00 - 10:45
Get Creative with Your Influencer Program
10:45 - 11:00
Break
11:00 - 11:45
Best Approach to Communicating with Influencers
11:45 - 12:30
Networking Lunch
12:30 - 1:15
Keynote Speaker

1:15 - 2:00
How Much Branding Is Too Much?

2:00 - 2:15
Break

2:15 - 3:00
Amplify Your Influence with AR/VR

3:00 - 3:45
When You Save the Lawyer for the End

3:45 - 4:00
Recap and Next Steps

4:00 - 6:00
Happy Hour
1584 Views - 29/03/2019 Last update
Nearby hotels and apartments
6340 E. Thomas Rd., Scottsdale, 85251, AZ, United States