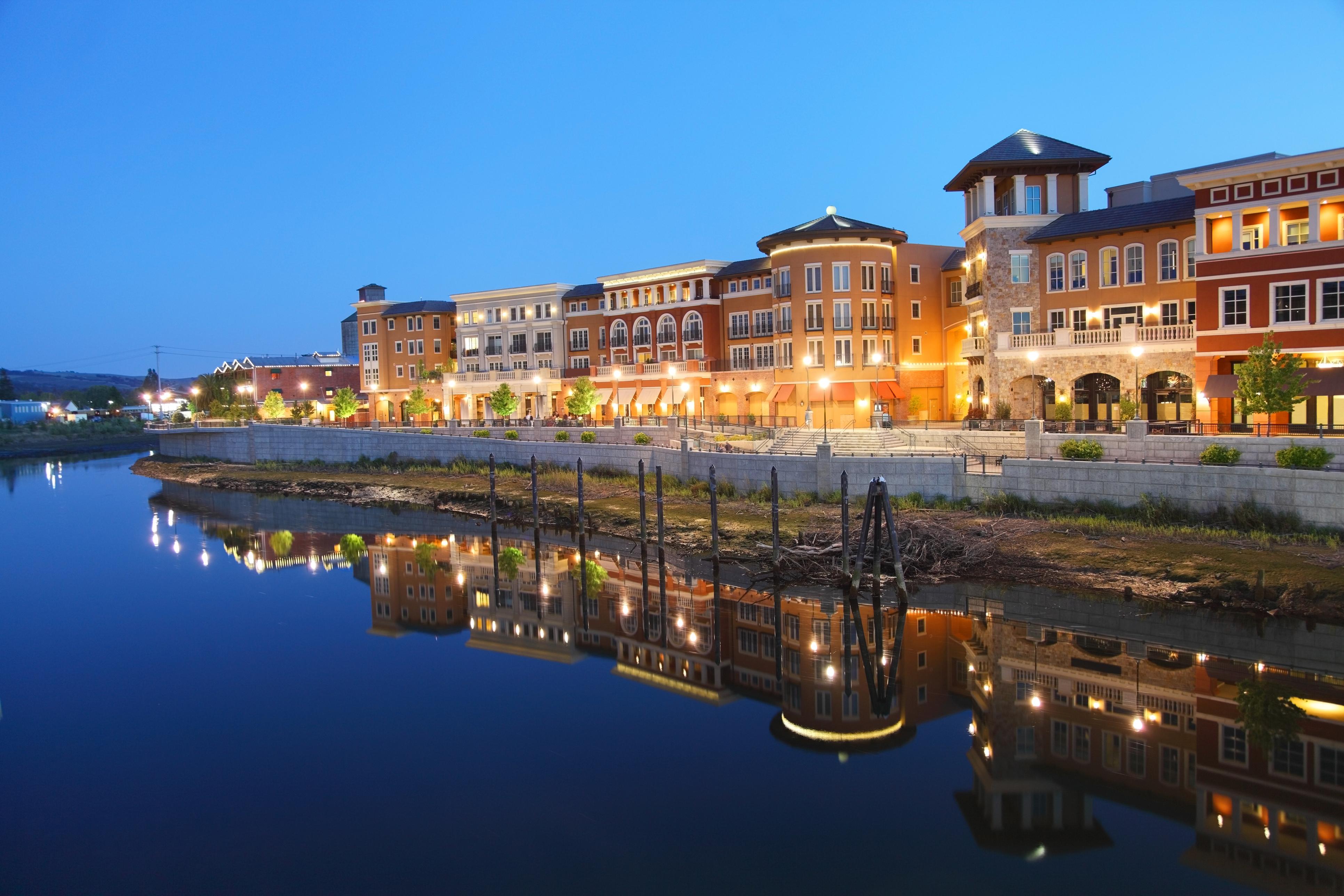 Image from eventbrite.com
Get a Taste of the Bay Area
Your tour guide will greet you at historic mansion for the first of four stops that will compose this gourmet, progressive pairing experience. You will stroll along the river in order to access three other key restaurants that contribute to the San Francisco Bay Area Michelin Guide and the Wine Country's culinary fame. You can expect to spend approximately 30 minutes in each restaurant (more for the mansion) with nice walks in between to balance calories and exercise! *We walk a stretch of approximately 8 short blocks as our longest walk between the first and second stop.
Unique tasting tour pairs the unexpected with an eclectic menu and flow of notable restaurants in downtown Napa

Tour within a tour of a remodeled, historic mansion with an exclusive tasting of luxury, Napa wine from a John Anthony professional in posh dining room (value $75)

Learn about Napa Valley, downtown Napa, differences between Napa and Sonoma and much more

Hear about cultural attractions (films, books and series) as well as the history and culture of Napa

Finale at renowned Morimoto for a fabulous dessert pairing

Call 415-250-2273 if you cannot book the day of your choice. If you have 4 or more, we will try to open a tour just for you!
What to Expect
Discover Napa's Riverfront through your tastebuds on one of these two carefully curated experience beginning with a brand new secret stop with a flight of luxury wine and tour of a historic mansion.
3:30-7PM Dinner Experience $195
We will visit and incorporate any of the 4 locations from the following list:
Winemaker John Anthony's newest property (value $75)
Angele Restaurant
Charlie Palmer's Sky & Vine Restaurant
Compline
Grace's Table
Miminashi
Morimoto
*With notice, can arrange to do this tour for any group of 4 or more on any day.
1666 Views - 07/03/2020 Last update