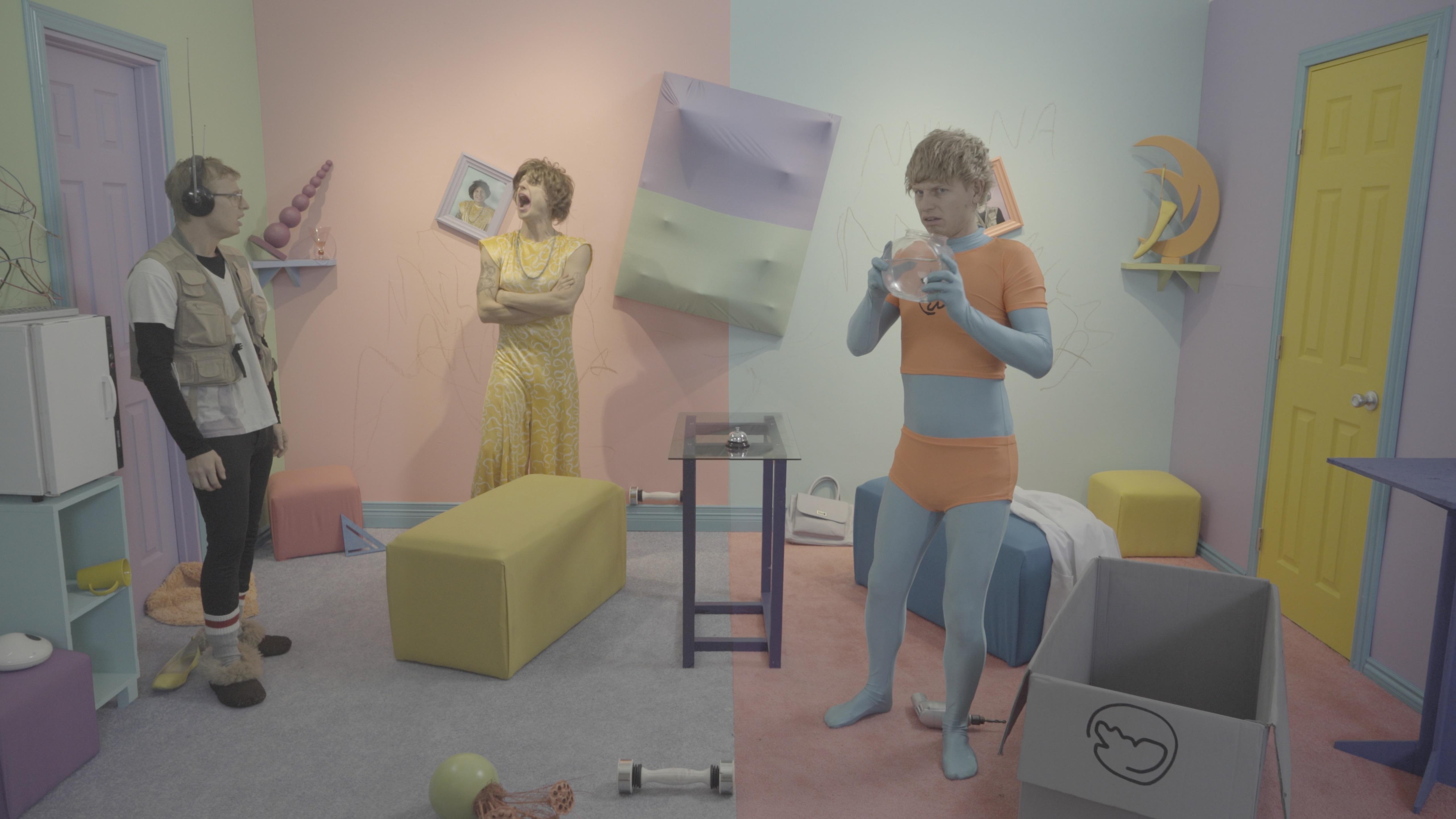 Image from eventbrite.com
The world premiere of Scotty Wagner's new time bending sci-fi performance play in which Dan and Peg purchase a robotic replica of their own would be child, Torrent, and attempt to teach it scientifically proven methods of acquiring self-control. In preparation for when their real child might come into the world of pleasure-pushing temptations, Dan and Peg are pushed to their limits by their own future kid.

Three Live performances: March 4, 11, and 25 at SBCAST at 8pm in SUITE A

View the trailer here:

Trial Child: Nurture a Better Nature Performance Trailer from Trial Child on Vimeo.
------
Scotty Wagner is a performance, video, and installation artist pursuing an MFA at UC Santa Barbara. His work has been shown in Museums, Galleries, Film Festivals, and parks around the country, as well as a Greyhound Bus Station in Toledo, Ohio. He grew up in Detroit, got his BFA from the University of Michigan in Performing Arts Technology, and has lived in New York, Detroit, and Oakland.
256 Views - 05/03/2017 Last update
Nearby hotels and apartments
513 Garden Street, Santa Barbara, 93101, CA, United States