The Artist's Way Workshop: Discover Your Creative Path in Life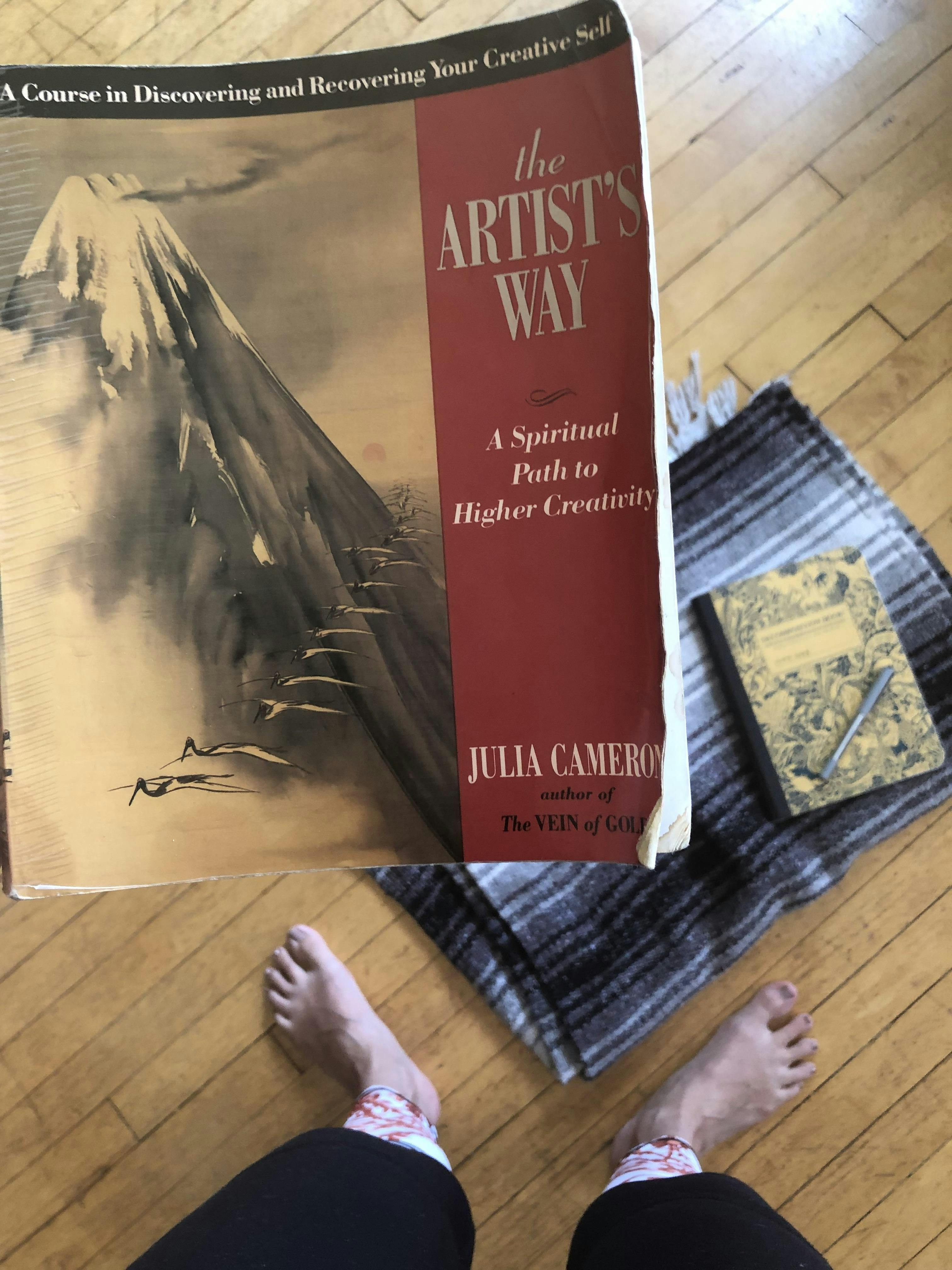 Image from eventbrite.com
---
Stuck in a rut? Looking for a new direction? Need impetus to pursue your dreams?
Sometimes we get so caught up in our day-to-day activities that we lose sight of what gives meaning to our lives. Or we might not realize that we've created our own obstacles to prevent us from achieving what we really want.
I found myself in that situation in 2003. I had lived in the same apartment for 8 years. I desperately wanted a dog but felt limited as a renter. And I was frustrated by my work as support staff to help others realize their visions while ignoring my own. Heck, I didn't know if I had my own vision.
That year a friend invited by to join her in "The Artist's Way," a self-help book with a 12-week program to help unleash your creativity. And I'll be damned if it didn't do that and more. Way more. By the end of the 12 weeks, my life started to turn around. I found a new apartment that allowed dogs and I adopted a rescued Wire Fox Terrier. I also realized a deep desire to express myself creatively through food. Within a year, I met a new friend with similar interests and we started Chowgirls, a women-owned, local and organic catering company that has grown from the 2 of us to a team of 100 in 15 years.
I credit the work I did during "The Artist's Way" for helping me set intentions, become aware of my own potential, and open up possibilities. I turned to the book again in 2016 as I found myself on a wellness journey. I brought along some friends, leading a support group thrrough the weekly themes and exercises. The work we did together helped me to focus on wellness goals and the others to find clarity in their careers.
I know many people who started but never finished "The Artist's Way." As with any life transformation, it's easy to be overwhelmed by the process and distracted by life itself. Gathering with a group of like-minded individuals who are walking a similar path goes a long way to offer support and create a feeling of accountability.
This workshop offers that support and facilitates the process to help you answer to yourself. We'll bring together a small group in a private space to connect to the program and meet weekly to review themes, exercises, projects, and progress. Throughout the process you can expect to experience new realizations, develop deeper inner awareness, discover aspirations, set personal goals, and cultivate new habits.
This workshop is for you if you...
• need to make changes in your life
• have trouble expressing yourself
• feel stuck or unsatisfied with your career
• want to learn more about who you really are
• wish to tap into your creativity
Meetings will be held Sunday mornings at 9:30 am at Nordeast Yoga. Afterward at 11 am, you're invited to join a gentle flow yoga class — a great way to treat yourself and process the work we've gone through with the group. The yoga classes are available at a drop-in rate of $15 or a discounted rate of less than $10 if you pre-register with the seminar. No meeting on Sunday, December 1 due to Thanksgiving weekend.
94 Views - 23/09/2019 Last update
trade shows
courses
workshop
culture
food
yoga
---
Are you an event organizer?
Create events for free. They will be immediately recommended to interested users.
Create event
---
---
Event from
eventbrite.com
---
Are you an event organizer?
Create events for free. They will be immediately recommended to interested users.
Create event