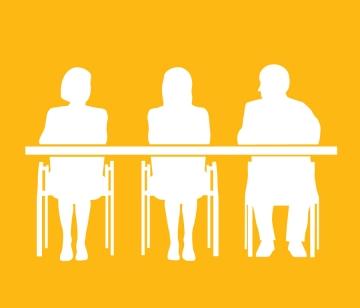 Image from eventbrite.com
Is your creative business taking advantage of all of the tax credits and deductions it could be? Are you insured if a major project goes to print with a mistake on it? Do you want to get everything right for 2020? Then register now for this Spark event!
Join us as we welcome seasoned accounting and insurance veterans to discuss important tax and insurance topics for creative professionals. Our experts will share insights into the most important things to be aware of for 2020 as well as common risks to protect yourself against. This will help put more money into your pockets and protect your business from catastrophe.
We will discuss common tax problems that arise in our industry, plus how to reduce your liability. Come armed with your notepad and toughest questions. The knowledge you gain from this event that will be worth more than the cost of admission!
The experts:
Aaron Smyle MBA, MST is president and founder of Smyle and Associates, LLC. Aaron founded the company in 2010 with the goal of offering his expertise in the areas of taxation and compliance to individuals and small business owners, with a special emphasis on creative businesses, among others.
Aaron is an Enrolled Agent (EA), a federally-authorized tax practitioner who has technical expertise in the field of taxation and is empowered by the U.S. Department of the Treasury to represent taxpayers before all administrative levels of the Internal Revenue Service for audits, collections, and appeals. (He know his stuff!)
Lisa Harrington Hamm is president and owner of Clyde Paul Insurance. Lisa is a Certified Insurance Counselor that works with 25 highly respected, A-rated insurance carriers and has extensive experience recommending appropriate business coverages for small businesses and beyond. (She is amazing!)
Lisa is highly active in the insurance industry, serving on agents' councils and is on the board of directors for the Professional Insurance Agents of NJ (PIANJ.) The Clyde Paul team maintains a laser focus on competitively priced, comprehensive solutions to their clients.
Moderated by Lou Leonardis, partner and creative director at Trillion.
1914 Views - 27/02/2020 Last update
Nearby hotels and apartments
birch family services, new york, 10001, ny, us