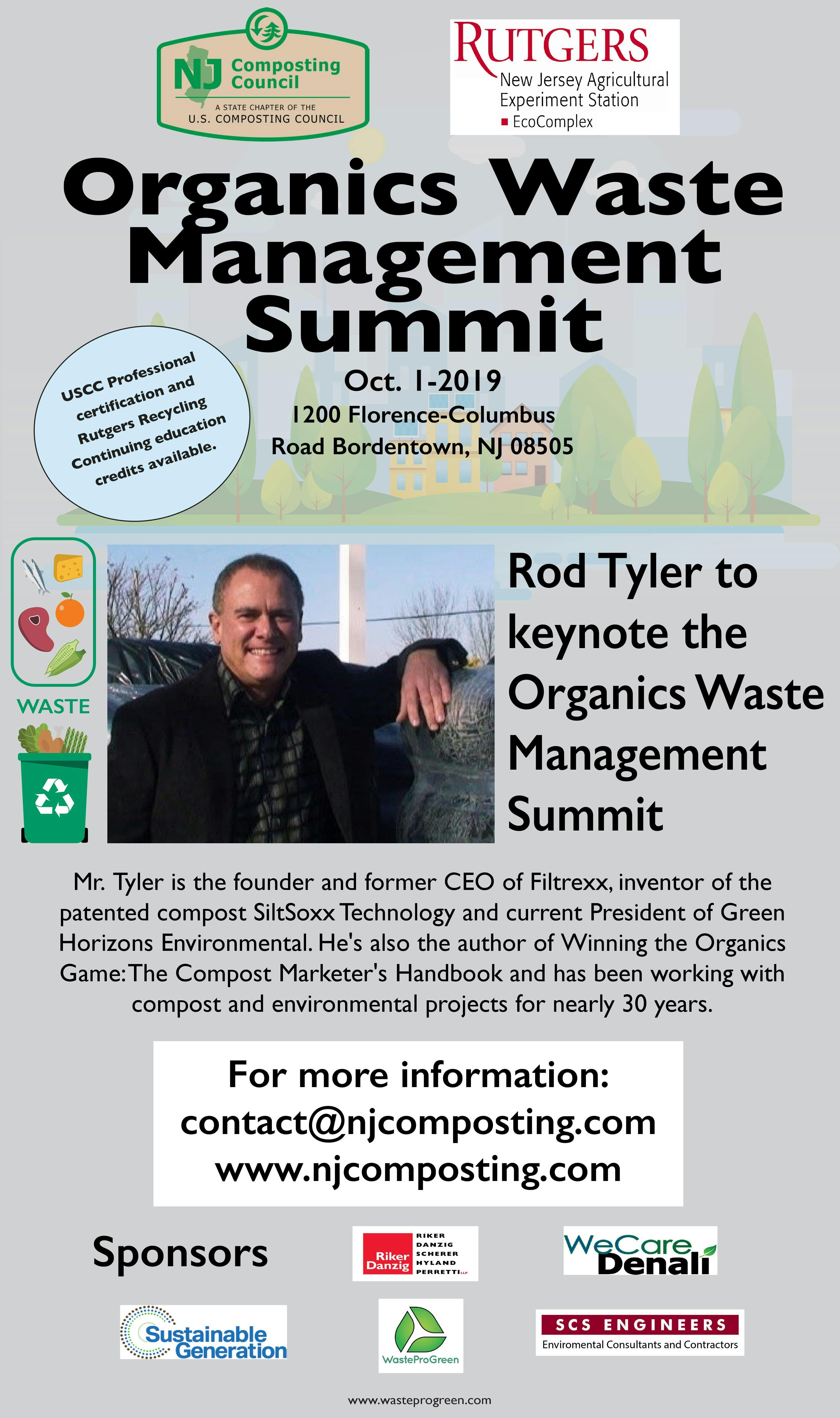 Image from eventbrite.com
The NJ Composting Council and the Rutgers EcoComplex are pleased to announce New Jersey's first Organics Waste Management Summit. Organics processors, composters, haulers, regulators, academics, organics waste management professionals, sustainable community organizations, and nonprofits are invited to join the conversation about New Jersey's organics management practices.
Keynoting the event will be Rod Tyler, founder and former CEO of Filtrexx, inventor of the patented compost SiltSoxx Technology and current President of Green Horizons Environmental. He's also the author of Winning the Organics Game: The Compost Marketer's Handbook and has been working with compost and environmental projects for nearly 30 years.
Also joining us for a Special Guest Fireside Chat will be NJ Department of Environmental Protection Deputy Commissioner Debbie Mans.
The Summit will host panels featuring experienced industry professionals, academics and regulators on topics of:
Curbside and Community Food Waste challenges and logistics

The state of organics, laws and legislation in NJ

Compost and Digester technologies

Compostable products and their processing

Compost utilization and marketing

Efficient approaches to achieve Circular Carbon Economy
USCC Professional certification credits and Rutgers Recycling Continuing education credits will be available for attendees.
Municipal and government employees! Need a PO? Contact us immediately!
Day of tickets will incur a $10 fee. Please book now.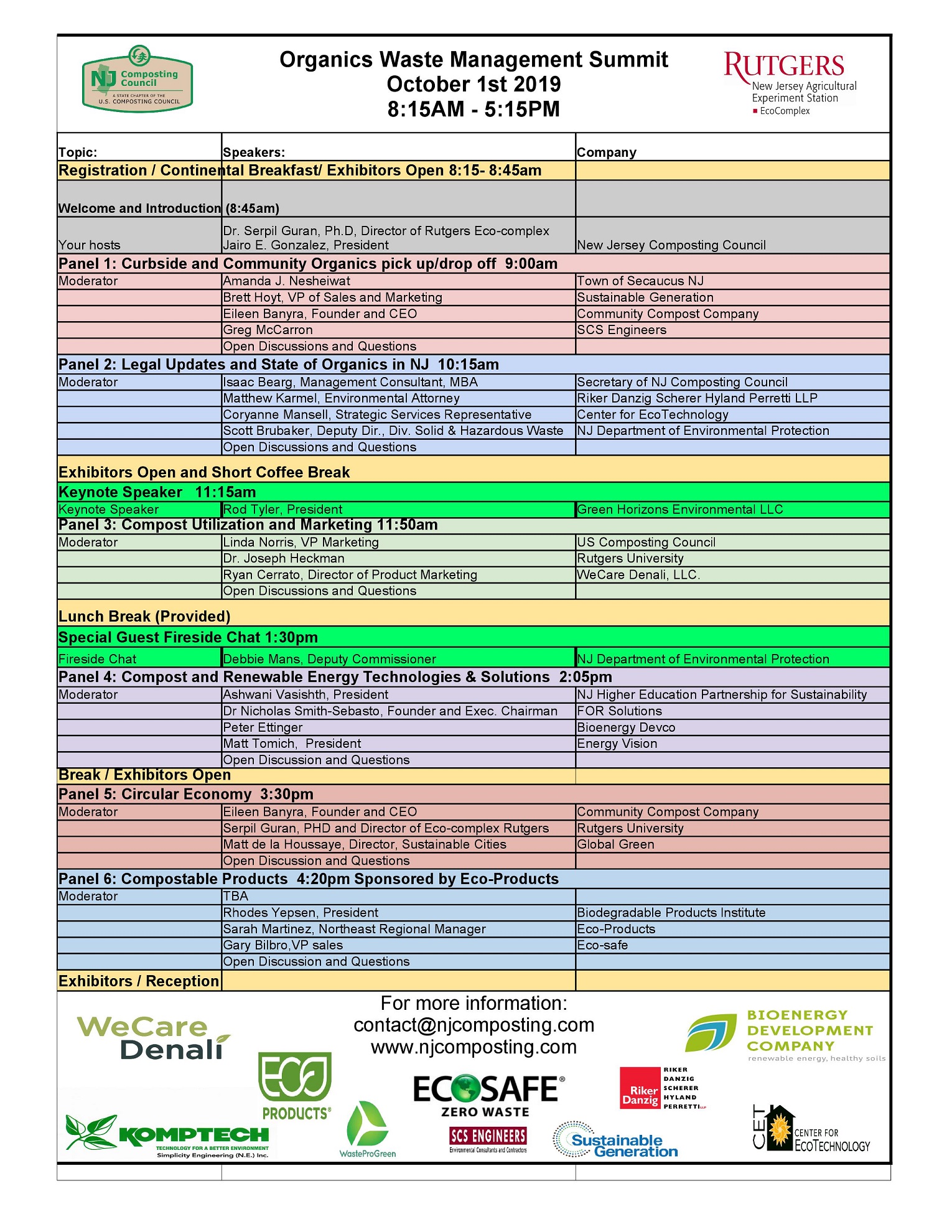 1012 Views - 02/10/2019 Last update
Nearby hotels and apartments
1200 Florence Columbus Rd, Bordentown, 8505, New Jersey, US