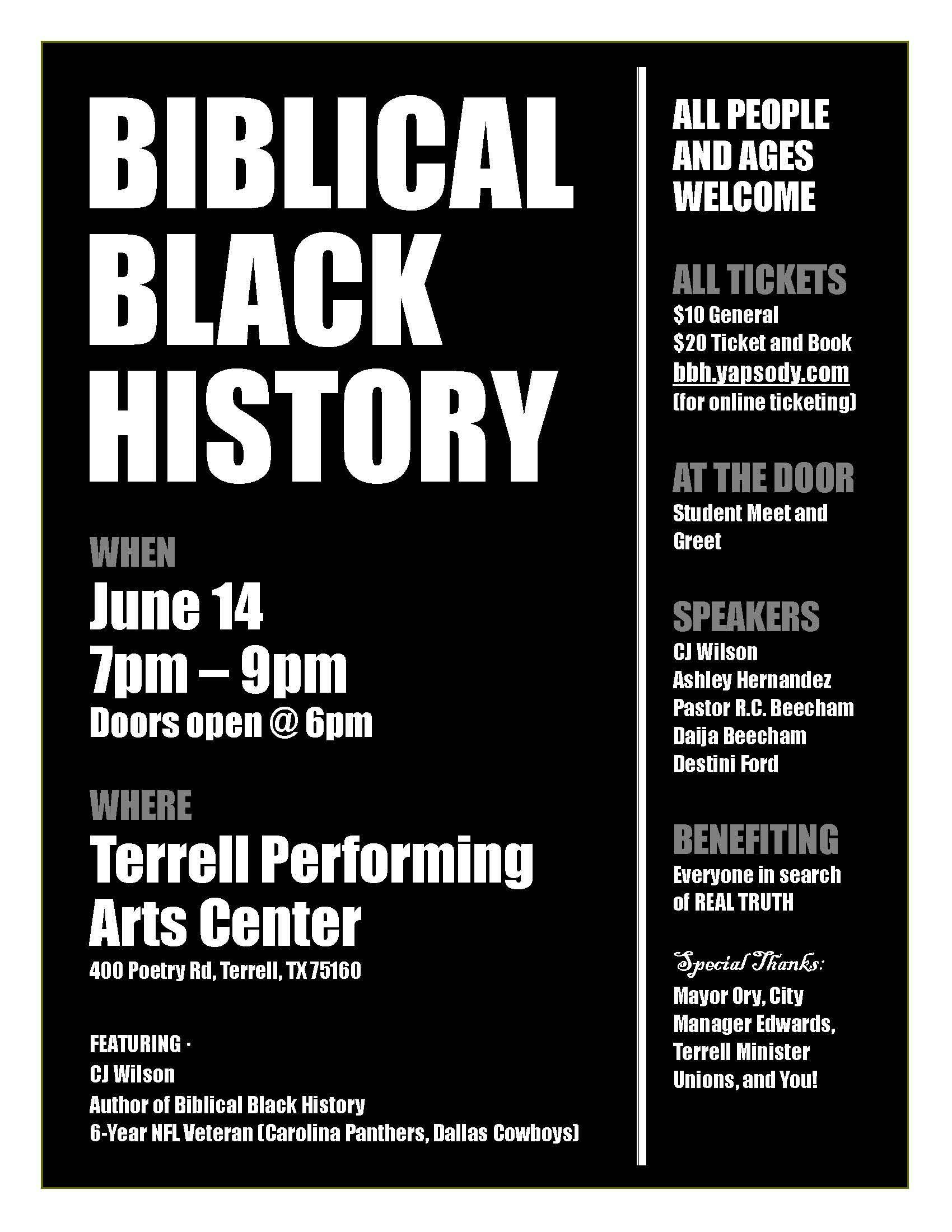 Image from eventbrite.com
How did God see his reflection through darkness?
Where did the different races and languages come from?
How did the Atlantic Slave Trade happen?
Did Jesus stand out in a crowd? Why? What did he look like?
These questions and MORE will be answered during the 2nd Annual Biblical Black History: Unification Project. Former NFL Veteran CJ Wilson has orchestrated a unifiying event of all races and religions to discuss hidden truths and open lies coming from his very successful book BIblical Black History! Please come out and share in this experience that will have an open forum for ALL QUESTIONS at the end of the presentation. Set your schedule and come on out to the STATE OF THE ART Jamie Foxx Performing Arts Center. Get your tickets now and see you there!!!
358 Views - 15/06/2018 Last update
Nearby hotels and apartments
Terrell, 75160, TX, United States