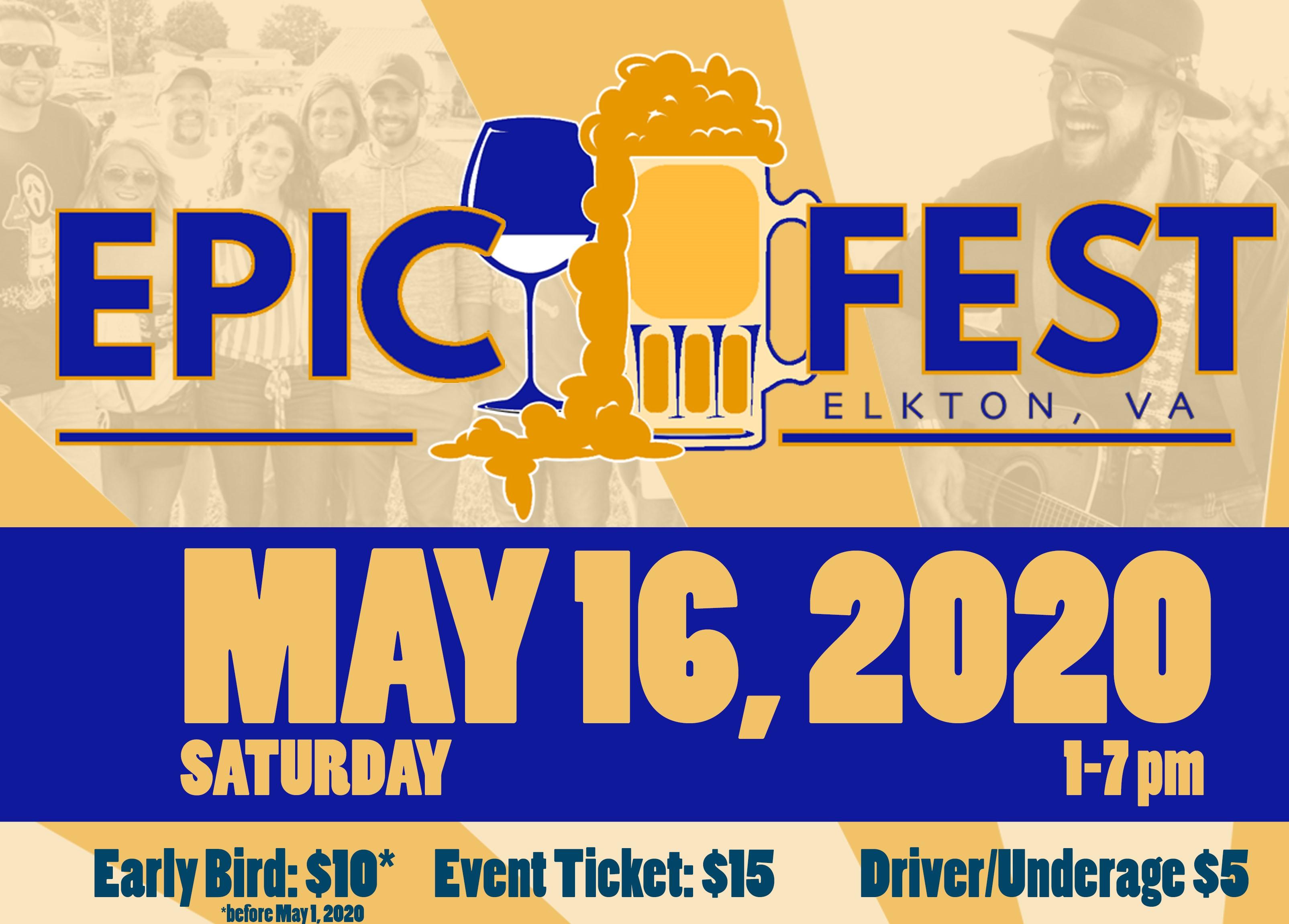 Image from eventbrite.com
The Elkton Progressive Improvement Committee will host the 3rd Annual EPIC Fest Beer & Wine Festival on May 16, 2020 from 1-7pm.
There will be live entertainment, with performances by local bands to be announced. Attendees will be provided several food, beer, wine and non-alcoholic drink options.Additionally, attendees can enjoy local vendors. EPIC Fest will be located at the Elkton Volunteer Fire Company's activity grounds: 414 Southeast Side Highway, Elkton VA.
Regular ticket prices will be as follows: $10 in advance, $15 at the gate, and $5 for underage and designated drivers. Ticket sales are not refundable or transferable. Children under 10 years of age will be admitted free. Drink Tickets will be $5. A commemorative cup will be provided for all attendees purchasing regular gate admission ticket.
2974 Views - 17/05/2020 Last update