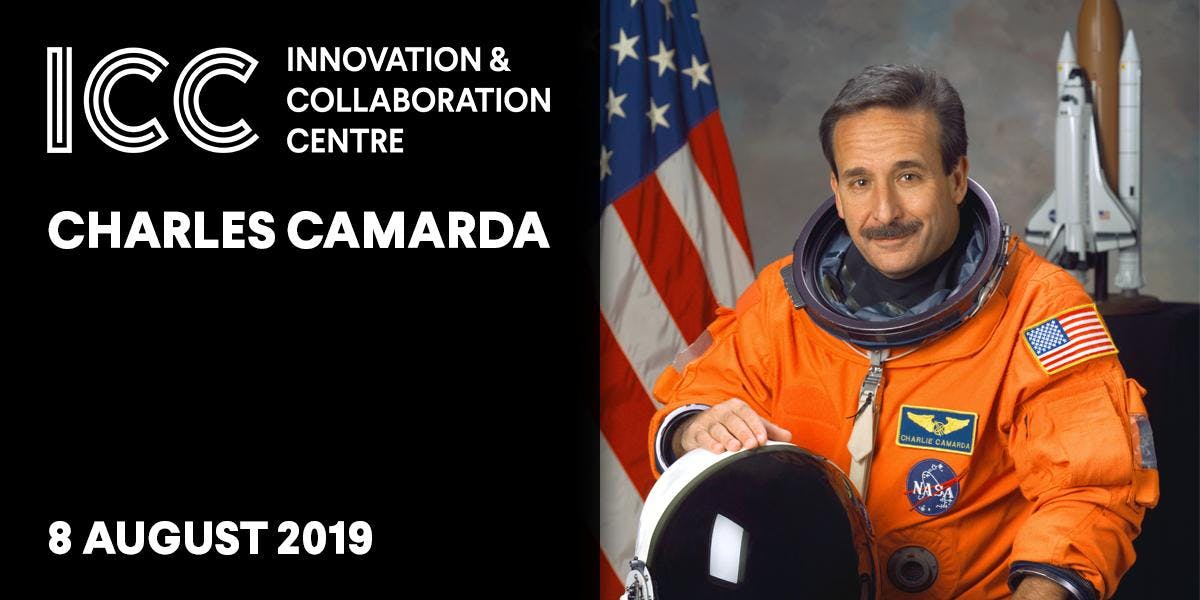 Image from eventbrite.com.au
Please join us at UniSA's Innovation & Collaboration Centre (ICC) to hear from Dr Charles Camarda, Sr. Advisor for Engineering Development at the NASA Langley Research Centre.
Charles Camarda was born in Queens, New York and received his undergraduate degree in aerospace engineering from the Polytechnic Institute of Brooklyn in 1974. Upon graduation, he began work at NASA's Langley Research Center (LaRC). He received his M.S. from George Washington University in mechanical engineering in 1980 and a Ph.D. in aerospace engineering from Virginia Tech in 1990. He was head of the Thermal Structures Branch at LaRC and led the structures and material efforts of two programs: The National Aero-Space Plans (NASP) and the Single-Stage-to Orbit Program. He was selected to be an astronaut in 1996 and flew on the return-to-flight mission of Space Shuttle following the Columbia Accident, STS-114, in 2005. He was selected Director of Engineering at the Johnson Space Center in December 2005 and was Senior Advisor for Innovation and Engineering Development at NASA's Langley Research Centre. He is currently the Founder/CEO of the Epic Education Foundation whose mission is to transform education and radically increase the number, rate, and quality of students entering the workforce seeking science, technology, enginerering and math (STEM) careers.
Dr Camarda will discuss NASA operations, the changes in the organisation over time and how Australia can learn from NASA's past experiences.
The ICC's Entrepreneur in Residence Terry Gold will facilitate a Q&A will following Camarda's keynote.
Networking, drinks and nibbles to follow.
419 Views - 09/08/2019 Last update
Nearby hotels and apartments
UniSA Cancer Research Institute, Level 2, Corner North Terrace & Morphett St Bridge, Adelaide, 5000, SA, Australia