Join us on April 11th for an inspiring evening of stories and insights from business powerhouses who have cracked the glass ceiling—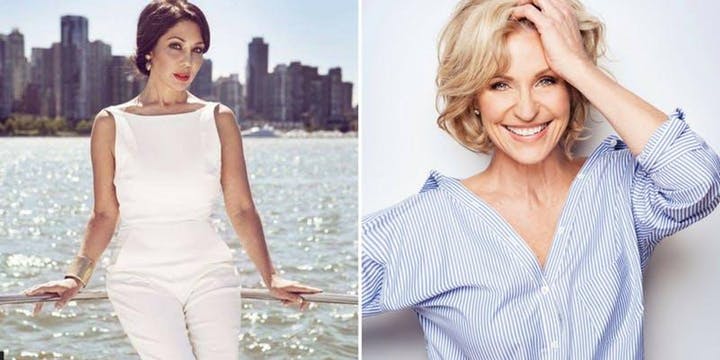 Perseverance, grit, determination, passion, and focus; these are all words we associate with business powerhouses. These ultra-successful entrepreneurs exist on our televisions, in our magazines, and on social media, but rarely do we get the chance to meet them or hear directly from them in person.
Project Her Inc. invites you to attend an intimate gathering for female entrepreneurs, intrapreneurs, and future powerhouses. If you have started on your entrepreneurial path and want a boost, or if you have no idea where to begin, this gathering of minds is for you.

Hacking Success, Her Way will be hosted by Canadian television icon, Traci Melchor, who embodies what it means to be a strong, successful woman. Traci's on-screen vibrant personality has taken her to interview hundreds of A-list stars, Senior Correspondent for CTV's etalk, co-host of CTV's The Social, and so much more in entertainment media.
Each of our featured guests has a unique story and perspective to share with you to help your own journey. Ann Kaplan Mulholland is as brilliant and hard working as she is glamorous, Tosca Reno's impressive amount of well-deserved awards don't scratch the surface of what a driven and kind-hearted person she is, and Maria Locker consistently demonstrates to us the many facets to 'having it all' while leading a nation-wide movement of moms who refuse to settle.
Connect with these incredible women and like-minded lady bosses at Project Her Inc.'s Hacking Success, Her Way on April 1st at the Albany Club downtown Toronto.
Hacking Success, Her Way featured guests:

Ann Kaplan Mulholland - President & CEO of iFinance Canada and Media Personality /Real Housewives of Toronto.
Tosca Reno - Fitness Icon, New York Times, Amazon Best Seller, Gemini Award Winner, Founder Eat-Clean revolution.
Maria Locker - Founder & CEO of The Mompreneur
Included in the price of admission:
A glass of wine, appetizers, PLUS swag bags for everyone!
Come join a movement of women entrepreneurs who are learning how to cultivate success on their own non-negotiable terms.