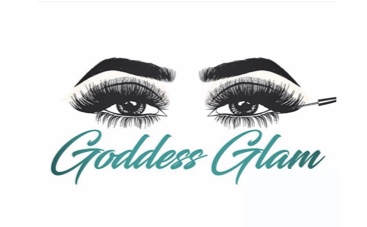 LASH LIFT AND TINT
Lash lift and tint is one of the biggest beauty trends right now!
As the newest "it" trend on the beauty block, lash lifts are making major waves–and for good reason. A lash lift is a semi-permanent treatment best described as a perm for your eyelashes. It lasts longer than eyelash extensions (8-12 weeks) with fewer potential side effects. You can also customize the results from the shape of the curl to adding a tint so your client can get an everyday mascara look!
Lash lift and tint are usually done at the same time but can of course be done as separate services! The cost of a lash lift can vary depending on your location and your expertise but customers can expect to pay anywhere from $75- $125
This service is great for your clients with straight or downward facing lashes as this will give them a perfect curl on their natural lashes. As well as your clients that have straight lashes but want lash extensions. You can do this service and do the lash extensions afterwards!
Brow Lamination/Henna Brow (Brow Tint)
Brow Lamination
Brow lamination is the latest brow trend and the results really do look amazing. The treatment reworks and tints the clients natural brow hairs to create a fuller shape. The brows are brushed into place in a way where every hair follows the same direction of growth. Then they are brushed into a shape to create a very soft, natural arch. You can charge clients anywhere from $50-$75 for brow lamination. This will last your client 4-8 weeks.
Henna Brows
With henna, you can temporarily tint your eyebrows in a painless and all-natural way so they're shaped every morning, with no need for pencils or powders.
Henna brows are a form of eyebrow tinting that is used to stain the skin beneath the brow hairs.The purpose of this is to cast a shadow or create an illusion of depth and fullness in the area, visually filling in any sparseness. Henna is a natural dye made from a plant known as hina or the henna tree. Henna has been around since ancient Egyptian times when it was used for many purposes such as dyeing hair, clothes, fabrics and as make up. It will last your client up to weeks. You can charge $50-$75 for this service.
EXAMPLE ABOVE: Brow Lamination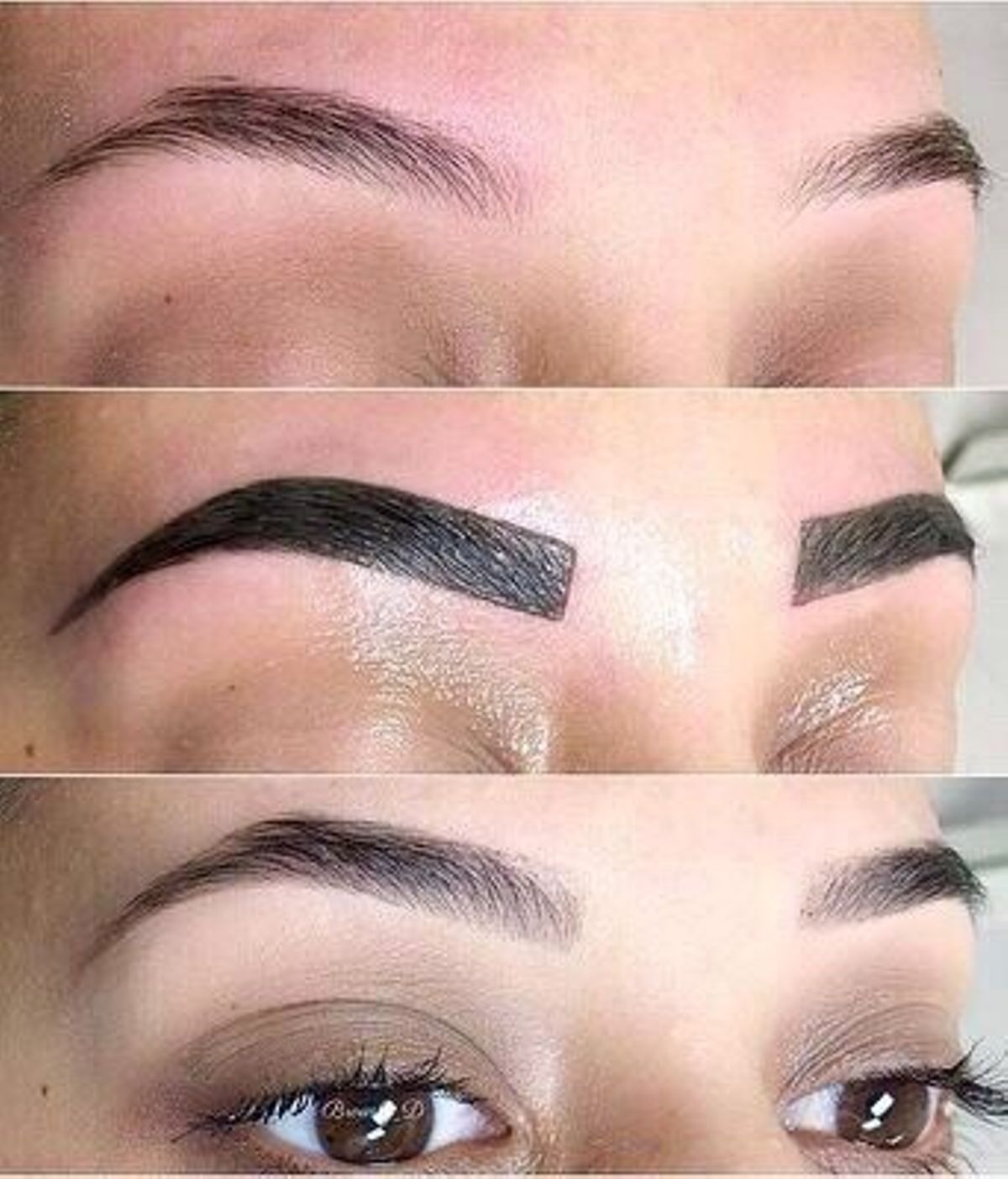 EXAMPLE ABOVE: Henna Brows
In the first part of the course you will learn theory on these services as well as receive hands on training with your instructor on how to safety do these services as well as going over all sanitary methods. Before you leave our class we will make sure you know all the techniques and your certification will be given to you the same day after training.
The second part of the course will be a marketing class. That will include:
- How to start your business (Discussing business name, how to create business pages, business license, etc)
-How to market your business (What tools to use to get your business out there to receive more clients)
-Pricing based on the area you live in
-Discuss all equipment that you will need to start your business
The class sizes are small so you will receive 1 on 1 training with your instructor, you are able to ask as many questions as you would like and you will not leave the class not knowing all information and how to successfully apply eyelash extensions.
The full price for all courses is $799 with a $199 deposit in order to secure your seat which goes towards your total. This is the ultimate natural service course!
Class Includes:
- Manual
- Starter Kit
- Hands on Training
- Marketing Course
- Lifetime support from instructor
- Course time of 4-6 hours
*You may take courses separate
Lash Lift & Tint: $299
Brow Lamination: $399
Henna Brows: $299
Important Information:
Location will be emailed to you once you have purchased your ticket.
For ANY questions and concerns please call or text us (770) 627-0890.
Please visit our website www.goddessglambooking.com for more information on our company and courses.
There are no refunds unless there is an issue on the company's part.
Remaining Balance is to be paid the day of the event with cash only. Receipt will be provided!
Our corporate office is located in Atlanta GA. We travel worldwide to teach courses.
Goddess Glam Co
(770) 627-0890
goddessglambooking.com