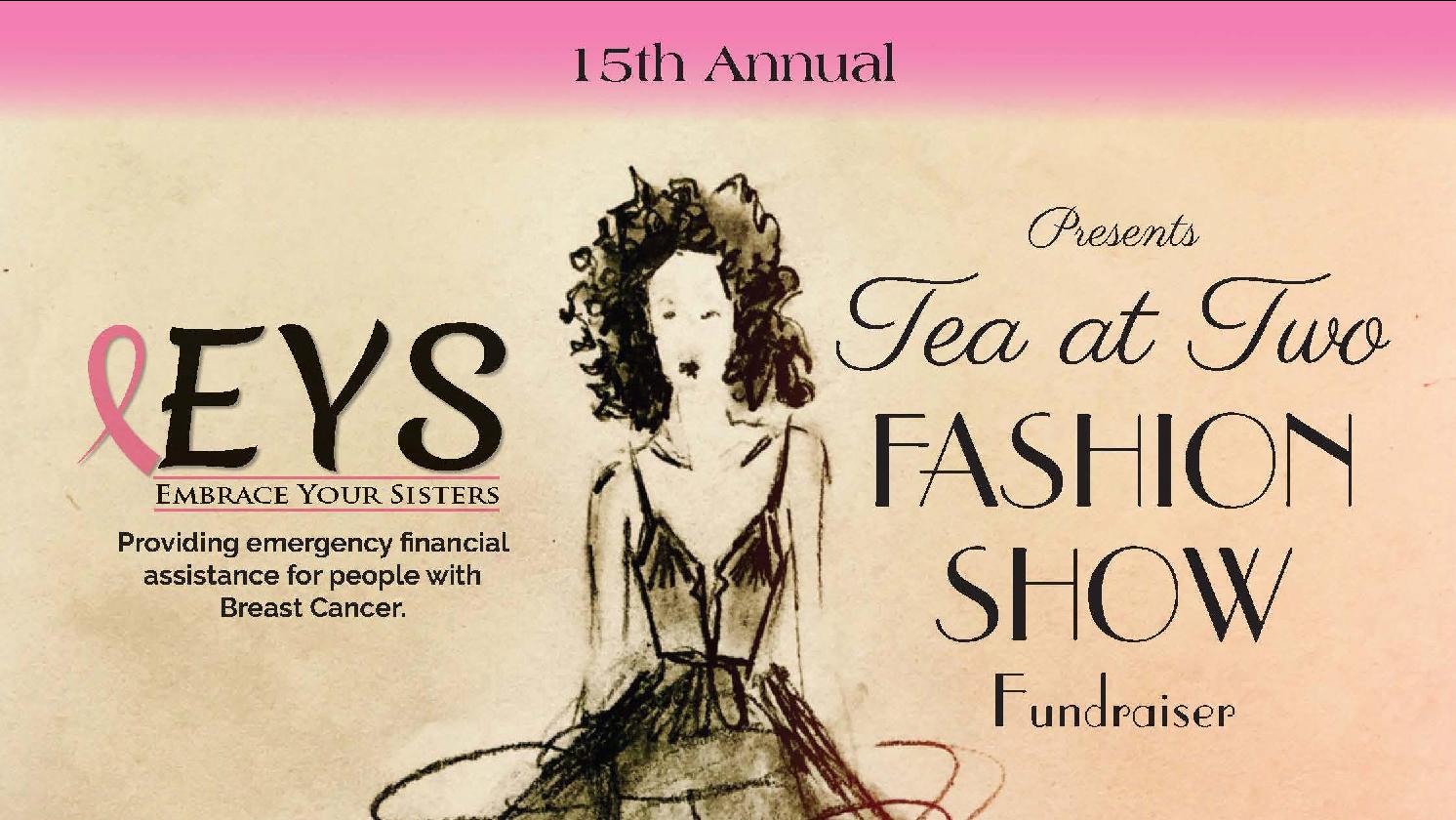 Image from embraceyoursisters.org
The fashion show is scheduled for May 1, 2022 at Casa Larga Vineyards, in Fairport. Doors open at 1:00 pm, with the show starting at 2:00 pm. The show is sold out at this time.
If you are not able to attend you can still participate in the silent auction. The silent auction preview is up now! Bidding begins Saturday, 4/30 at 2:00 pm!
Please note:
- Gift certificates can be mailed, pick up must be arranged for all other items in Canandaigua.
- Email embraceyoursisters@yahoo.com, call/text 585-624-9690 to arrange if you are a winner.
- Pre-register now: https://e.givesmart.com/events/pBn/
The fashion show will include models that are breast cancer survivors, who will share their journeys. The models will walk the runway wearing outfits from: Blue Door Boutique, Chandeliers Boutique, Chico's, and Maurices. Make-up and hair styling will be provided by Salon Crystallia and Icon Salon and Spa on the Shore.
The Embrace Your Sisters Tea At Two Fashion Show Fundraiser Emcee will be 92.5 WBEE's Billy Kidd and the Call to Action Speaker is WHEC's Deanna Dewberry.
Join Embrace Your Sisters for fashion, fun, food – all while giving back to breast cancer patients. Your support is essential in providing financial resources for those with breast cancer within our greater community.
552 Views - 03/05/2022 Last update
Nearby hotels and apartments
Turk Hill Road 2287, Fairport, New York, United States