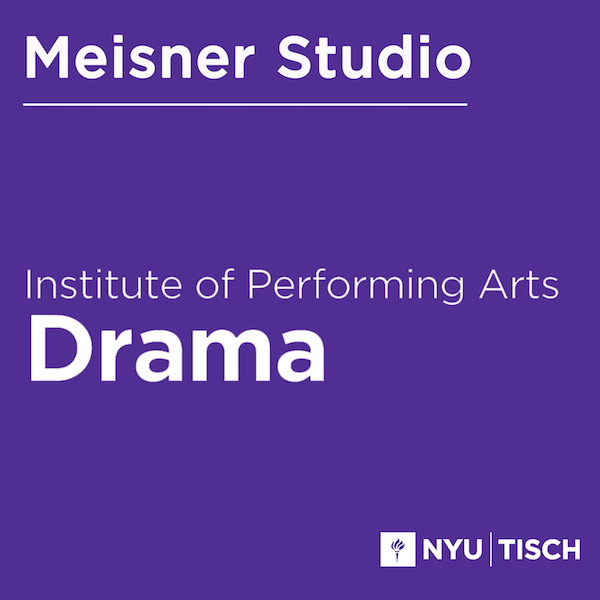 New York University
Tisch School of the Arts
Allyson Green, Dean
Sarah Schlesinger, Associate Dean, Institute of Performing Arts
Rubén Polendo, Chair, Department of Drama
Meisner Studio
Vicki Hart, Studio Director
Yvonne Winfrey, Studio Administrator
Presents:
THIS.NEW.NOW.
A Devised Piece
Created by the Ensemble
Written by Mona Mansour
Directed by Jame Dean Palmer
Performances:
Thursday, May 3 - 7:30 pm
Friday, May 4 - 7:30 pm
Saturday, May 5 - 2:00 pm
Saturday, May 5 - 7:30 pm
Created by the Ensemble
Written by Mona Mansour
Directed by James Dean Palmer
Choreography Myan Shein
Set Design Stephanie Rodriguez
Lighting Design Gabe Rodriguez
Costume Design Jean-Luc DeLadurantaye
Sound Design Almeda Beynon
Production Stage Manager Allison-Marie Molnaa
The Company
Gabriela CA Figari, Jackson Dockery, Sofia Figueroa, Chase Fisher, Lizzy Fruehling, Chandler Grills,
Christina Leonardi, Annie Martino, Martin Ortiz, Olivia Paradise, Brielle Pray, Natalie Shinnick, Alicia Stith, Madelyn Tinsley
Tisch Drama productions can include subjects and content that may not be appropriate for young audiences. Discretion is advised.
Ticket Info:
- All tickets are free and General Admission
- Tickets not picked up by 5 minutes before the scheduled curtain time will be released for sale at the door.
Public Transit information can be found at CityMapper.com/nyc
Parking near the theater can be found using Google Maps.